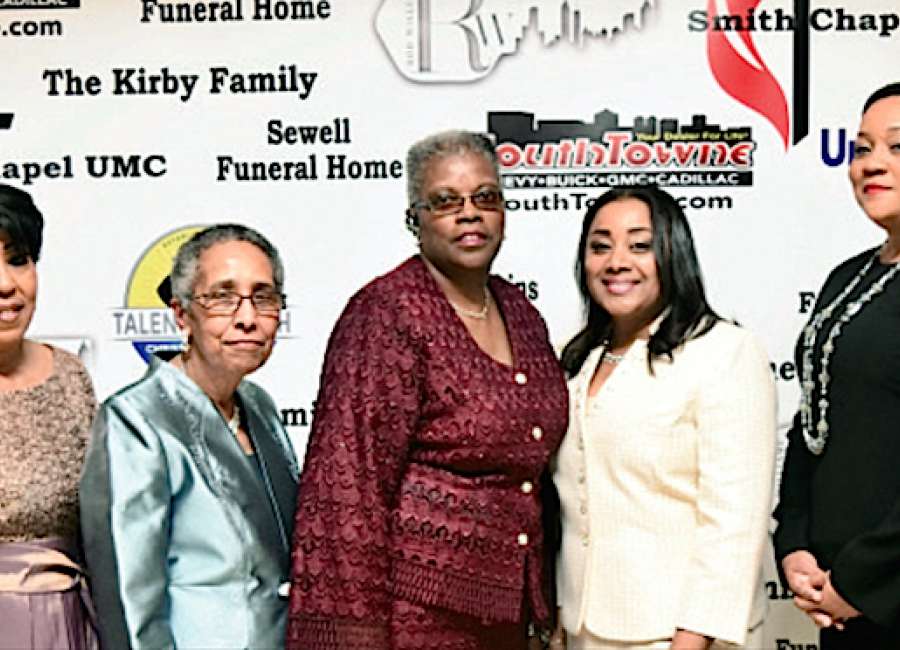 The Talented Tenth Christian Academy, a charter school created and hosted by St. Smyrna Baptist Church in Newnan, held the school's inaugural Village Keepers Formal Awards Dinner on Tuesday.

The evening included honoring and celebrating five African-American woman within the Coweta community. The women – Virginia Hill, Octavia Mahone, Deloris Smith, Linette Ward and Mary Sewell – each excel in the field of funeral services.  
The ceremony was led by St. Smyrna Baptist Church's noted pastor, Tamarkus T. Cook.
"One of the purposes of the event was to acknowledge the people in the community who help the community survive," Cook said. "We wanted to highlight individuals who render services professionally and in the community."
This year the formal awards dinner focused specifically on women who are accomplished in funeral services. According to Cook, these women "are not just in the business of death, but in the business of life."
"Often time, funeral homes help people in more ways than just funeral services," Cook said. "They've helped people in the community with utilities, rent and mortgage."
Cook noted that these ladies serve a vital role in the community, and the local church and school wanted to thank and recognize the woman for what they have done.
The evening including a formal dinner and award ceremony led by Cook, with keynote speaker Willie T. Edmondson. Edmondson owns Lake-Dunson-Robertson Funeral Home in LaGrange.
Prior to the event, students from the Talented Tenth Christian Academy interviewed the five honorees. The students presented the awards and shared information obtained about the honored women.
More than 170 guests were entertained by a live gospel jazz band, Cook said.  "The night was beautiful and it couldn't have come together any better."
The evening's planning committee will meet next month to determine what professional field will be honored next year. The board is considering law.
Funds raised from the event will be used to fund the initiatives of the Talented Tenth. Pastor Yolanda Colton was awarded the Lifetime Achievement Award for her service to the community through the Coweta County Department of Family and Children's Services office and various churches.