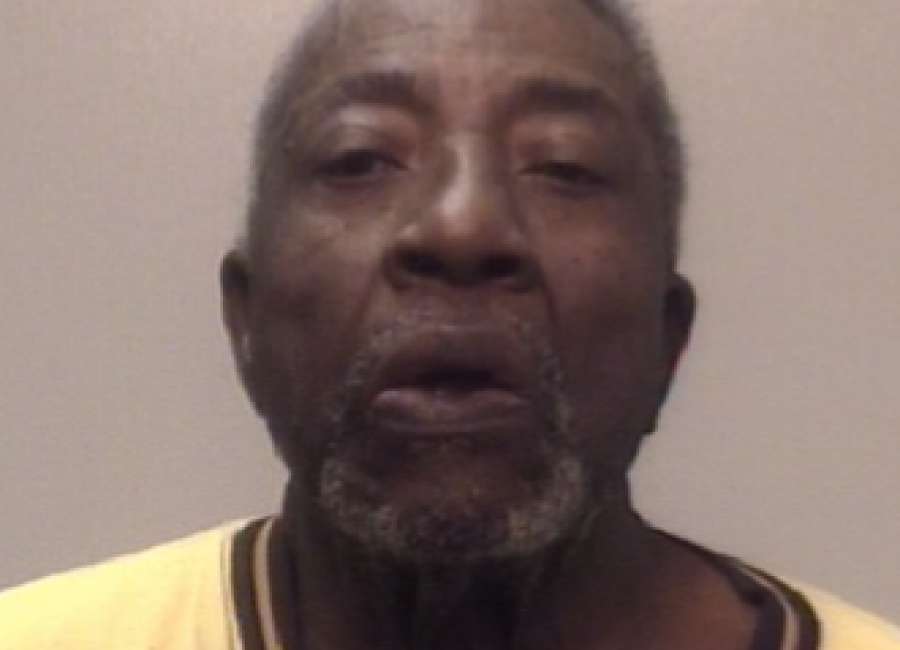 A dispute over the outcome of the Super Bowl ended with police intervention. 

Frankie Lee Gates Sr., 76, is now facing charges of obstruction of officers and two counts of criminal use of an article with altered ID mark, according to booking reports.
The incident occurred around 1 a.m. Monday when police were dispatched to the house on 75 Field St. and found a man bleeding from his head, according to police. Police said the homeowner, identified as Frankie Gates, was standing above the victim, Ramon Royal, yelling at him and allegedly wielding a machete in his hand.
When Gates refused to put down the machete, police tased him several times but still refused to drop it. Two handguns were allegedly seen in his front pockets, and when Gates raised the machete in the direction of police, he was pepper sprayed, according to police.
Police recovered a Lima .357 Magnum Revolver and a Smith and Wesson 45 Colt Revolver. Both guns had serial numbers removed, and Gates told police he purchased them three years ago.
According to Gates, he was trying to get the victim out of his house when police arrived. The victim's wife told police that her sister and her boyfriend hit the victim over the head with a chair over the results of the Super Bowl game, according to police. Neither one of them were at the scene at the time.
Royal was transported to Piedmont Newnan Hospital to be evaluated. Gates, 76, was placed under arrest and also taken to Piedmont to be cleared before being taken to jail.  
****
Clay Neely: clay@newnan.com, @clayneely