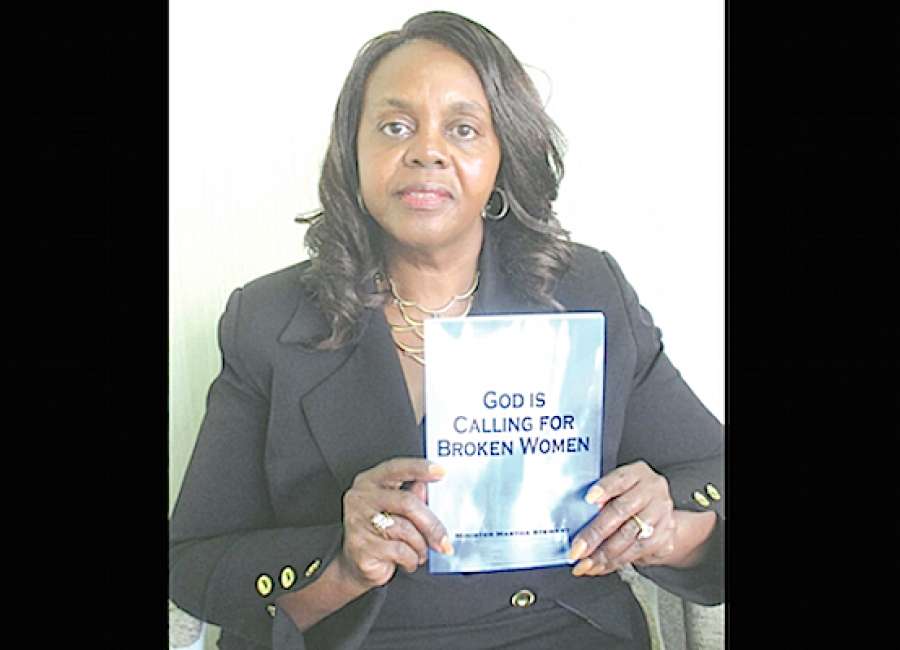 God loves women and cares about their problems, and Martha Stewart says God is actually calling those women to serve Him.

Stewart has had a ministry to women for about 25 years, and she has shared with women in various settings. Now, she has added a book to the items in her spiritual toolbox.
"God is Calling for Broken Women" was published in November by Brentwood Christian Press in Columbus. The book's title is also the name of Stewart's ministry.
"My ministry, when I was called by God, He told me that it would be for women. I noticed that a lot of women struggled," Stewart said.
She said she saw women who did not have a relationship with Jesus struggling, but she also saw women who have a strong faith and are active in their churches struggling with various issues.
"Even though you're saved, you've still got that hurt in your heart," Stewart observed.
Stewart herself knows about hurts. Her marriage, which she had hoped would last for life, ended in divorce. The death of one of her sons also left Stewart with much personal pain.
Her message is that God cares and that – even in the midst of great personal conflict – God can bring women to a better place.
"God is a good God and a merciful God. Take the word of life, and use it one day at a time. Use it in your life and in your children's lives," Stewart advised.
"God is in control of everything. He will take care of the little things and not just the big things," Stewart said. "Sometimes the little things, it seems, are what bother us the most."
Stewart believes in tackling life through Christ and His strength.
"I grew up in Grantville," Stewart said. "I moved to Atlanta in 1986 and and came back here in 1997."
Her mother was a member at John Wesley United Methodist Church in Grantville. R.W. Sutton was the church's pastor when Stewart was growing up. "He told my mother there was a calling on my life," she remembered, adding that Sutton advised her mother to keep her in church and to encourage her to read the Bible.
Stewart's mother allowed her children to make their own choices about joining the church, and when Stewart was 17 or 18, she decided to join New Hope Baptist Church on Corinth Road.
Johnny Strickland, the church's pastor, baptized Stewart. There also was a "laying on of hands" ceremony where Stewart was encouraged to do "whatever God had for me to do."
Stewart speaks, sings – and ministers in other ways. She is the manager for a gospel music group, Walter Beasley and the Gospel Explosion.
She felt an urge to write a book about five years ago and spent about a year putting "God is Calling for Broken Women" together.
Brentwood, the publisher she chose for her book, is known for its religious books. Pastors, evangelists, Bible study scholars and missionaries have published books through Brentwood, but the publisher has also published plays, novels, poetry, biographies and genealogical titles.
"The main part of my ministry," Stewart said, "is drawing people who are unsaved. I think that's my strength, speaking to people, giving them a word from God."