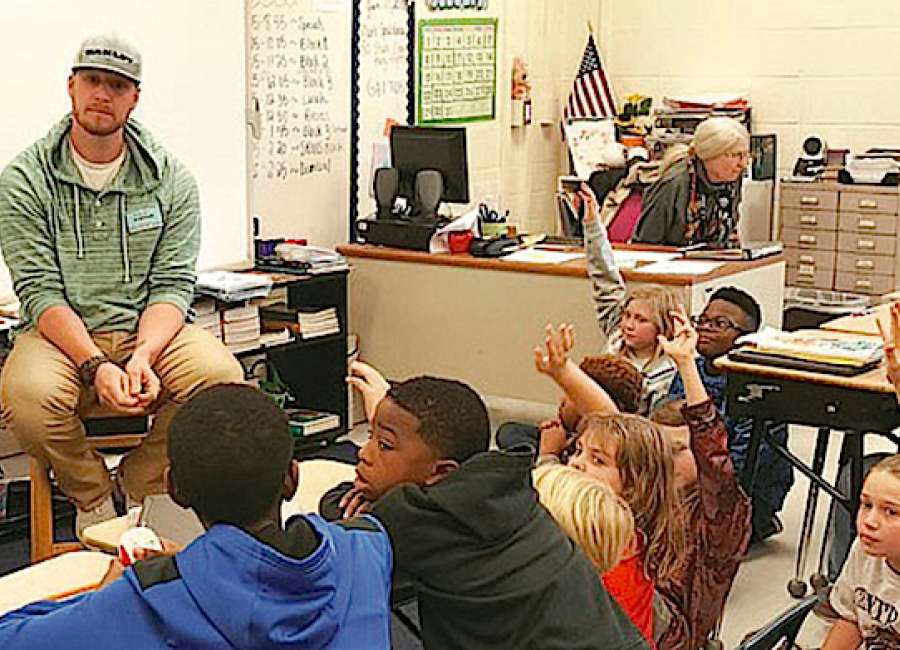 Fourth-grade students at Elm Street Elementary School recently met professional baseball player Will Smith, who spoke to the students about the role perseverance played in his climb to the major leagues.

Smith, a former Northgate High School Viking who is now a relief pitcher for the San Francisco Giants, talked about how he used to practice his form at home in from of a mirror for hours after he already had spent time practicing with coaches.
"I had a dream and I never gave up on it," Smith said. "When I got the call to go to the major league, I called my mom and my sister, and I just cried for a while. It's okay for boys to cry."
Smith illustrated to students the value of a growth mindset by explaining that he wasn't the best at the sport growing up. But he said he liked playing so he went to the ballfield to practice and play as often as he could. Smith said he became better at the sport through hard work, practice, and listening to the direction of coaches.