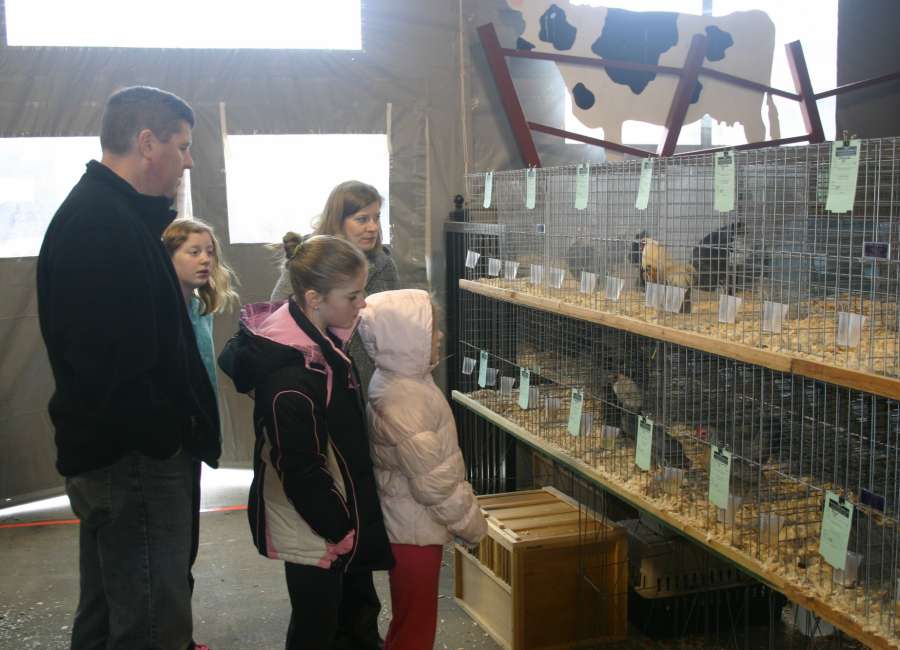 It's poultry show time once again at the Coweta County Fairgrounds.

The annual Chattahoochee Valley Poultry Association show and swap meet is this Friday and Saturday.
Visiting the show to see the birds and check out the swap meet is free and open to the public. There will be lots of poultry for sale, so you just might leave with a few birds to take home.
The big day is Saturday, and gates are open from 6 a.m.-6 p.m. The swap meet, which includes arts and crafts as well as poultry and poultry-related products, will also be on Friday, from 9 a.m.-6 p.m. If you get there early on Friday, don't expect to see many show birds. Exhibitors can't begin entering their birds until 2 p.m.
Events include "chicken poop bingo," a silent auction for live poultry and poultry-related items, a 50/50 raffle, and a raffle for two incubators. The live poultry silent auction ends at 3 p.m. Saturday and the silent auction for other items ends at 5.
There is also a junior show bird raffle. Juniors can purchase tickets for $1 for the chance to win show-quality birds.
With more than 1,600 birds registered for the event, the annual Chattahoochee Valley show is one of the largest in the Southeast, said club President Bryan Massengale.
While the show and sale area are primarily chickens, there will also be ducks, turkeys, geese and guineas.
Birds in the show are judged as to how well they adhere to a breed standard. There is also the junior showmanship show, where youth competitors are judged on their knowledge of their birds.
If you're interested in raising poultry – whether just for eggs or to breed exhibition-quality poultry – the show is a great place to start. Exhibitors, especially the youth, are usually eager to talk about their birds, Massengale said. The showmanship competition will be sometime Saturday afternoon, but an exact time is not yet set.
The Coweta County Fairgrounds is located at 275 Pine Road, in Newnan. For more information, visit www.cvpa-newnan.org .