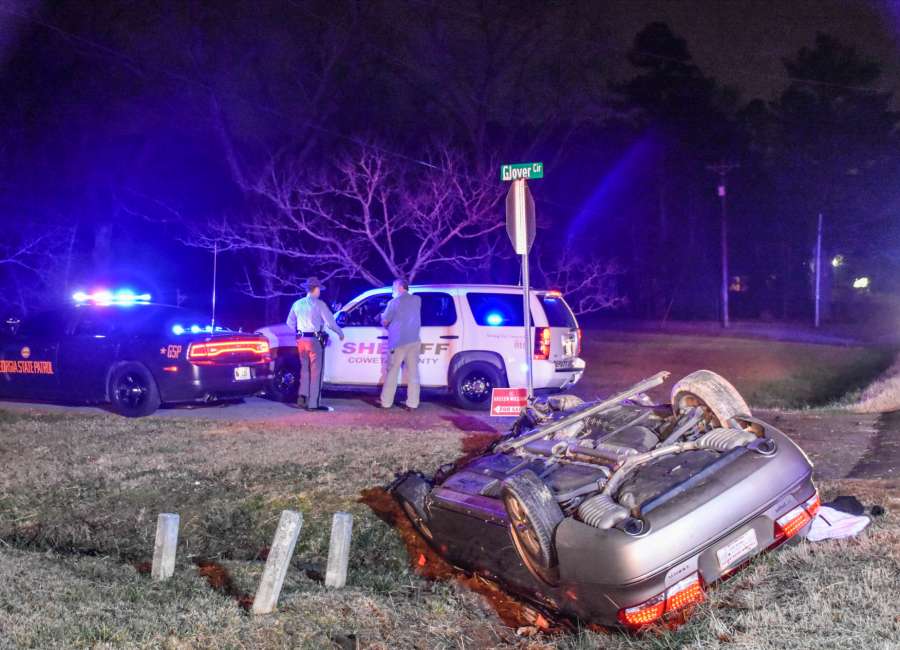 A single-car crash has now claimed the life of two victims, while two others remain hospitalized.
Antonio Wood, 25, of Newnan, died Tuesday afternoon at Grady Hospital, according to Coweta County Coroner, Richard Hawk.
Rodriquez Johnson, 19, of Union City, a passenger in the car, was pronounced dead at the scene of the accident on Sunday, according to Trooper Steven Welborn from the Georgia State Patrol.
Rescue workers were able to extract the three other occupants, who were taken by ground to Grady Memorial Hospital, according to Shift Commander Bryan Fuller with the Coweta County Fire Department. The crash happened just after midnight in the 200 block of Welcome Road after the vehicle crashed into a culvert and came to rest on its roof.
The two other two passengers are listed as stable at Grady Hospital, according to Welborn.
Alcohol and drugs are not believed to have been involved in the crash, but speed may have played a factor, Welborn said. Investigators are working to determine the cause of the accident.
****
Clay Neely: clay@newnan.com, @clayneely