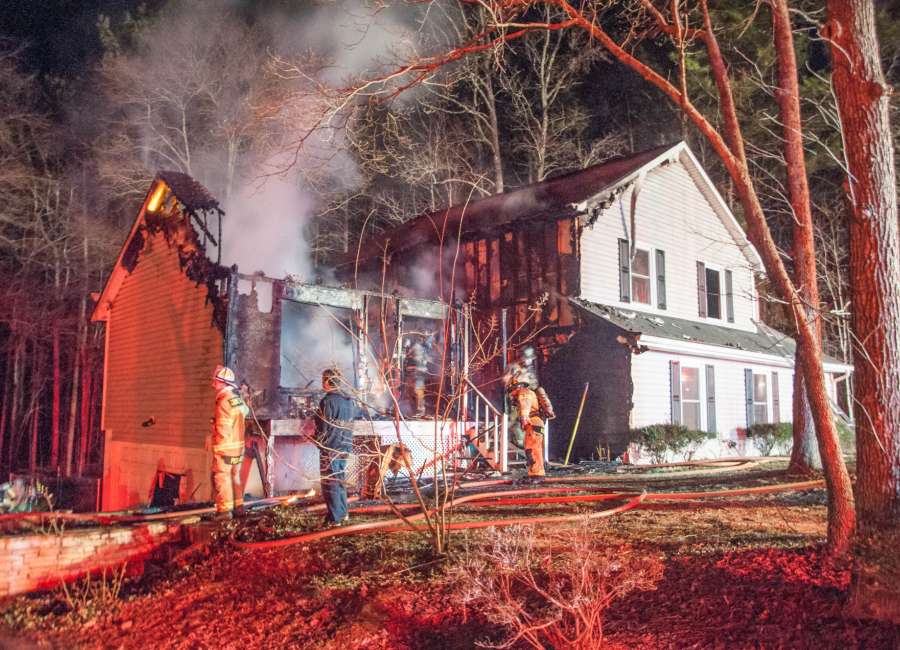 Five residents and their pets escaped a house fire without injuries.
Monday night, homeowner Rodney Hanniford was able to get his girlfriend, her three children and pets out of the home before firefighters arrived, according to Coweta County Fire Marshal Blaine Shirley.
Around 10:30 p.m., members from the Coweta County Fire Department were dispatched to the home at 65 Ashley Creek Drive, off Cedar Creek Road, in reference to a single-family structure fire, according to Shift Commander Craig Sherrer.
Crews arrived to find part of the 2,200-square-foot home engulfed in flames and were able to extinguish the fire quickly. The home suffered smoke damage throughout the structure and some fire damage.
There were no reported injuries, and the American Red Cross was called to assist the family with temporary housing and clothing.
The origin of the fire appeared to have started on the front porch, and the cause is still under investigation by the fire marshal's office.
****
Clay Neely: clay@newnan.com, @clayneely