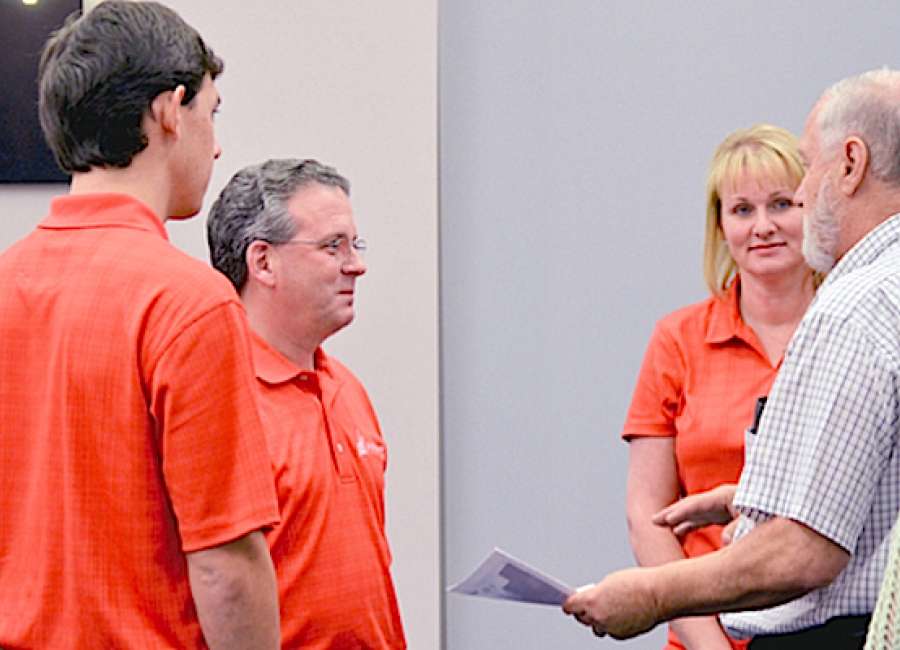 Starting a network of "little free libraries" in Coweta is the project for this year's Leadership Coweta class.
Hopes are to put a the tiny roadside library in four locations around Coweta – including Newnan's First Avenue Park, the Boys and Girls Club in Newnan, downtown Senoia and near the Coweta County Fire Station 7 on Fischer Road at Northgate High School.
A group from Leadership Coweta was at the Senoia City Council meeting Monday night to talk about the location for one in Senoia. Doug Kolbenschlag said the group will be going before the Coweta County Commissioners shortly, and is in the process of working with the city of Newnan.
Leadership Coweta, a leadership development program of the Newnan-Coweta Chamber of Commerce, is hoping to partner with the Coweta Public Library System on the project, Kolbenschlag said. Students at West Georgia Technical College will build the four library boxes.
There are a few of the tiny libraries already in Coweta. At least two are in Senoia – in the Morningside and Ivy Ridge subdivisions, and there is one on Jackson Street in downtown Newnan.
The libraries are on the honor system – anyone can borrow a book, or put one there. "It's a way to share good things to read, favorite books from your childhood," said Kolbenschlag. All kinds of books are welcome.
"If you see something you like to read – take a look, see who gave it, share it, return it."
Kolbenschlag said he thinks the end of Main Street in Senoia, near the gazebo, would be a great place for a little free library.
"It would be nice to sit down there and grab a book. I can see kids using it," he said. Kolbenschlag said the group will work with City Manager Harold Simmons to find the best location.
Simmons said he sees the gazebo as more of a touristy spot and isn't sure it's the best one for the library. "I told them I would be more than happy to try to find a location. I think it is a great project."
Councilman Bobby Graham agreed.
According to Littlefreelibrary.org , there are more than 50,000 of the tiny book depots worldwide.