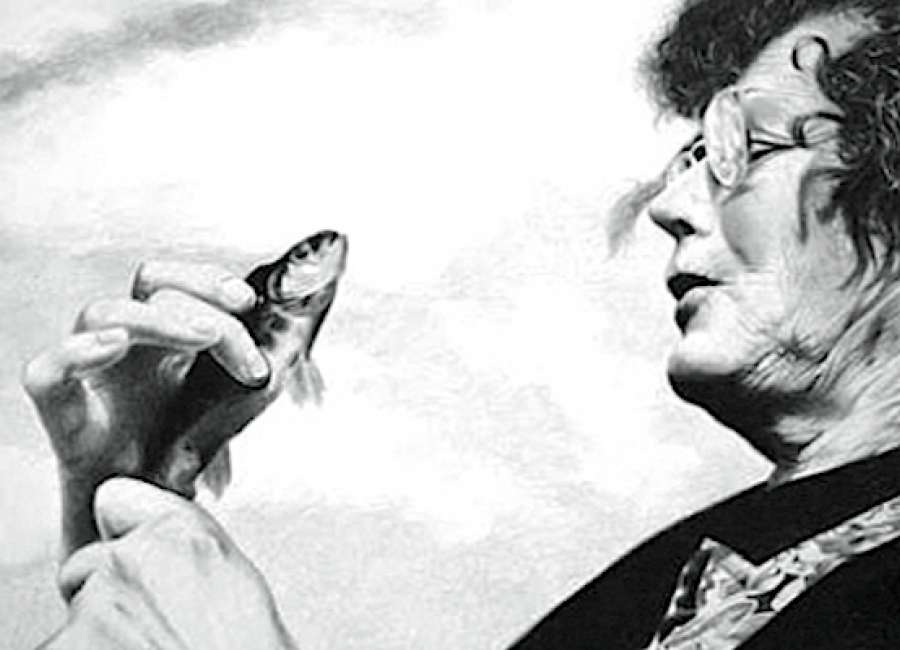 Gallery owner Sarah Swanson prefers to see the world in black and white – at least where her art is concerned.
The Hogansville-based artist is known for her large-scale, highly detailed portraits created using a variety of graphite pencils. Drawings, she said, are somewhat underappreciated in the art world today.
"I wonder if it's because of the absence of color in the [graphite] pieces since people understandably love great colors," Swanson said. "Or, maybe people think it lacks the complexity of other mediums and consider drawing too simple."
Those particular characteristics that many may think makes drawing somehow less worthy are the very things Swanson said give pencil work its beauty.
"Drawing is, after all, the first foray's into art we took as children," Swanson added. "And, to draw as an adult is like revisiting the imaginative world of childhood."
Swanson will share the Suffering Artist gallery space with fellow artist and friend, Amber Stidham, in an upcoming exhibit called "Death by Carbon." Stidham, also a Coweta County artist, works in a variety of mediums, but has contributed graphite pieces for the show. Swanson and Stidham share a love for nuances of the pencil.
"For us the act of taking a simple implement – like a pencil – in hand to create graceful lines and images is an extremely satisfying experience," Swanson explained. "And, one that we hope to convey to the viewer with this exhibit."
The exhibit's title is meant to mimic the sentiment of foodies calling a rich, decadent dessert "death by chocolate," according to Swanson.
"It invokes the euphoric release caused by the dessert, and that is how we feel about drawing," the gallery owner added.
The opening reception for the Swanson/Stidham show is scheduled at the gallery on March 25, to begin at 6 p.m. Snacks and drinks will be offered, and, for the first time, a disc jockey will perform at the Suffering Artist Gallery. The gallery is located at 311 E. Main Street in downtown Hogansville.
Sarah and her husband, Chris, have several exhibits planned for 2017 including a show featuring Thea McElvy, a local artist with a love for color. The gallery will also host an exhibit for the Visual Artists Alliance of LaGrange and the second annual Veteran's Tribute show, a successful exhibit held for the first time in November 2016.
For more upcoming events at the Suffering Artist, visit the gallery facebook page at www.facebook.com/thesufferingartist. Works by artists Sarah Swanson and Amber Stidham can be found online atwww.sarahswansonart.com (Swanson) and www.amberleahart.com (Stidham).