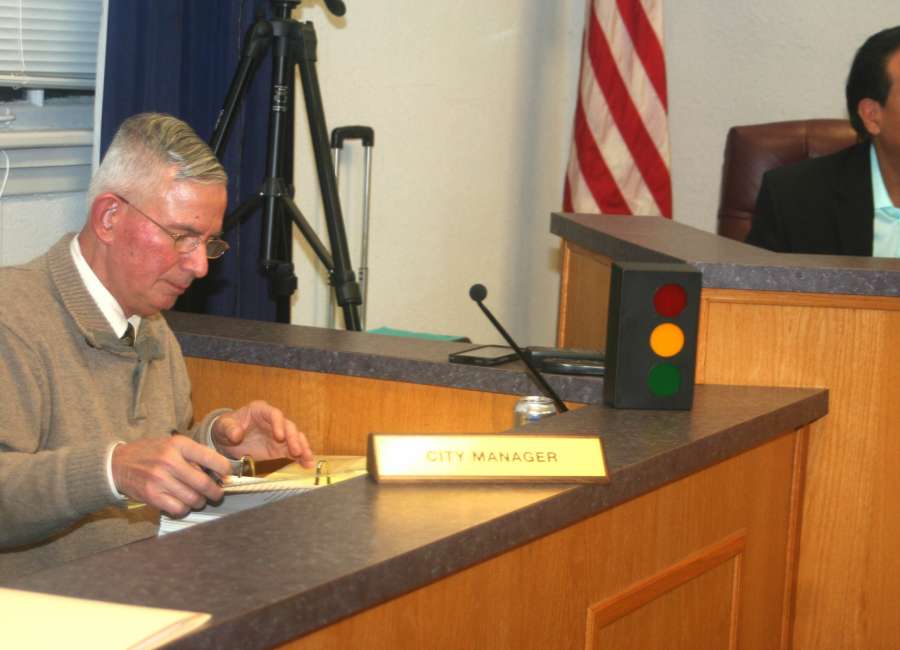 Post Street, West Grantville Road, Grady Smith Street and Pine Streets in Grantville will be paved starting tomorrow, and grant funds will help cover some of the costs.

The Grantville City Council approved the streets to be paved at its regular meeting Monday night. City Manager Grieshaber said funding is available and is split between Special Purpose Local Option Sales Tax funds, which total almost $222,000 for roads, streets, bridges and sidewalks. Grieshaber said the city will also be partly reimbursed through a grant.
"This project will be part of our Local Maintenance Improvement Grant Project," Grieshaber said. "The state will reimburse the city approximately $40,000."
"This is the fruit of our labor of getting our audits caught up and done," Mayor Doug Jewell said. "We're eligible for grants like this."
City audits were completed in March of 2016 for the first time in four years. This has allowed the city to be eligible for grants and state funding. Cities that are not current with financial audits are ineligible for many grant programs.
Councilwoman Ruby Hines expressed excitement about the street pavings and how they were overdue.
"I was hoping this would happen in December, so it could be a great Christmas present. However, it is February," Hines said. "The gift is late, but we are so thankful it will be here Thursday."
Grieshaber said he wanted to get the word out as best as possible to residents about the streets being paved. He said if work on the roads starts tomorrow, depending on the weather, the paving may be finished by Tuesday, Feb. 21.
The project will cost approximately $153,760.60. Atlanta Paving and Concrete Construction, Inc. in Norcross is the contractor and has paved other roads in Grantville.
In other business, the city is still trying to resolve utility billing procedures.
Grantville City Council changed the city's utility procedures in November, and the impact was seen in January when Grantville turned off as many as 90 customers' utilities.
The policy states utility bills are due on the 15th of each month, and customers have until noon on the 24th of the month to pay their bill to prevent interruption.
Grieshaber said the utility bill payment systems and late fees were discussed in recent utility and administrative committee meetings. Neither committee voted to make recommendations and decided to continue the discussion of the issue until their next meeting.
City Attorney Mark Mitchell prepared an ordinance that says utility services would not be disconnected because of a late fee, unless the late fee is not paid for two consecutive months. Lates fees are $25.
Mitchell advised the council to wait for a recommendation from the utility committee.
Councilman Willie Kee, utility committee chair, said the committee will be meeting to discuss any recommendations. A date has not been set yet.
As of Jan. 26, someone over the age of 18 must be present at any property where any utility service is being connected.