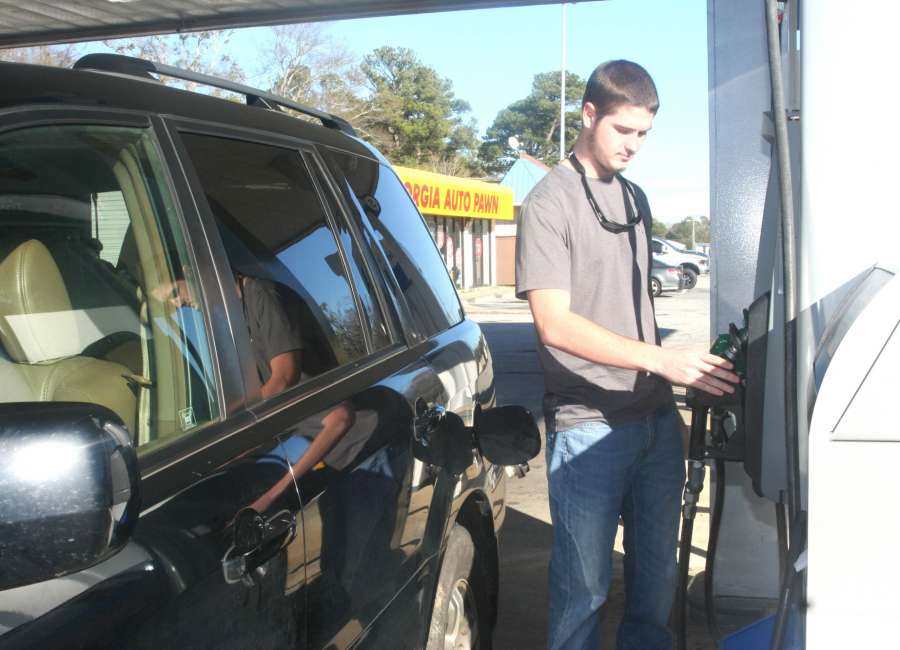 As the spring and summer months are approaching, gas prices are about to rise, eventually climbing to the year's highest levels, according to according to GasBuddy.com.
GasBuddy.com is a source for real-time, local gas prices.
The increase in price comes as refineries across the nation are preparing for maintenance season and the seasonal switch to cleaner-burning gasoline and the more expensive summer blend of gasoline. The summer blend is required by the Environmental Protection Agency (EPA) and the Clean Air Act.
Refinery maintenance work lasting several months will cause gasoline production to drop, likely creating a pinch at the pump.
"They reduce output, deplete the inventory of winter blend and must also schedule the annual maintenance necessary before they begin the new gasoline formulation," said GasBuddy Senior Petroleum Analyst Gregg Laskoski, in a previous Newnan Times-Herald interview.
Laskoski said the summer blend must be available by May 1 and is used until the end of September. The winter blend must be available by Oct. 1.
"The winter blend is cheaper to produce because it takes less time to make and requires fewer additives," said Laskoski.
Last year, the national average jumped 69 cents during the seasonal changeover, from a low of $1.69 to a high of $2.39. In 2015, there was an even larger increase of 78 cent, from a low of $2.03 to a high of $2.81 per gallon, according to Gasbuddy.com.
Average gasoline prices are expected to rise 35-75 cents, just in time for spring break traveling, and are expected to plateau in May.
"While I remain optimistic this year will not bring a 'running of the bulls,' we're likely to see some major increases at the gas pump as the seasonal transition and refinery maintenance get underway," says Dan McTeague, senior petroleum analyst for GasBuddy in a press release. "Overall, most areas will see peak prices under $3 per gallon, and while that's far under prices a few years ago, watching prices surge every spring certainly brings heartburn with it. If we were to add the five-year average increase we see during the spring, the national average would be thrust to $2.85 per gallon around Memorial Day, a 59 cent rise from the $2.26 per gallon observed Feb. 9."
Local motorist Mason Miller said the price increase will more than likely affect his daily driving.
"I'll try to conserve gas," Miller said. "It usually takes $40 to fill up my Honda Pilot up."
Gas can be found as cheap as $2.09 in Coweta, which is nine cents below the state average of $2.18, according to GasBuddy.com.