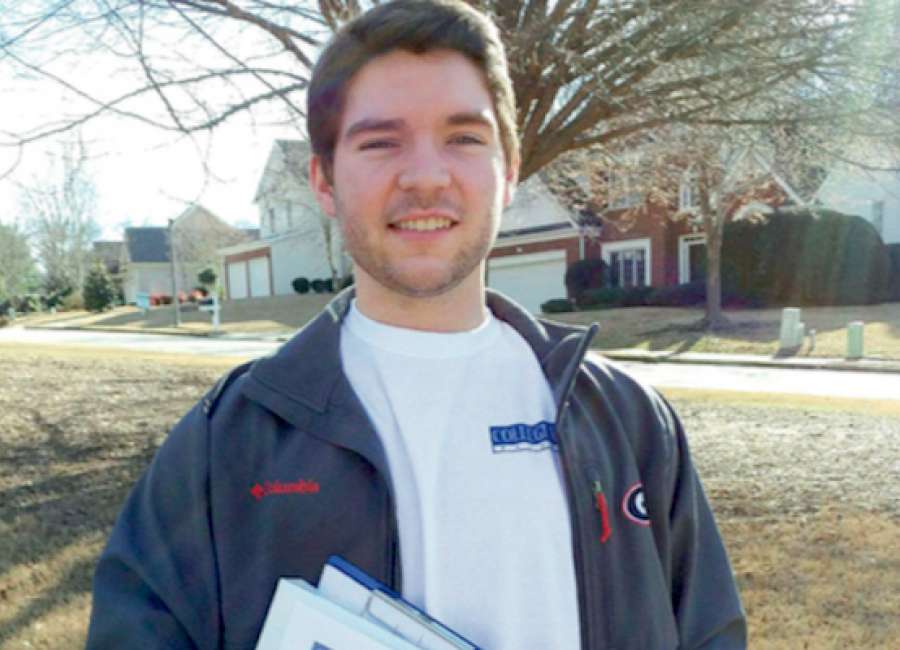 Trevor Craft wants to paint your house.

A college student from Newnan, Craft is one of the newest interns in the College Works Painting program, which gives him an opportunity to run his own painting service.
"The interviewing process is incredibly rigorous," said Craft, who had to go through five separate interview sessions.
During training, Craft said he first learned from his district manager how to paint houses and then how to manage the business aspects such as tracking down leads, converting them into clients and managing the production process.
His learning experience continued in the field recently, when Craft spent a weekend going door-to-door and collecting his first 50 leads while a mentor guided him. He will receive sales training and continue honing his skills through the spring semester.
Craft will manage teams of painters this summer, and while it's a paying gig, it's also a learning experience.
"Overall, while the process is definitely intended to be a profitable one, the experience is meant to benefit us in much more than monetary ways," he said. "Management, leadership, sales – these are all aspects I expect to improve drastically in, but what I most look forward to is the confidence that will come with having challenged my comfort zone more than ever before and actually building something of my own."