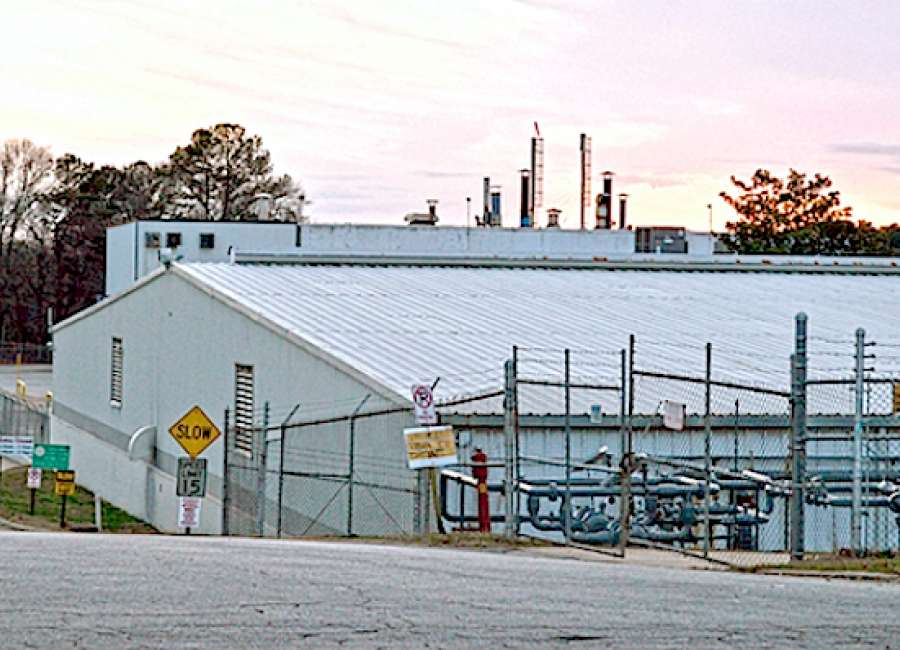 The Coweta County Safety Council, which provides guidance and training to businesses in Coweta County, informed Coweta businesses about the new OSHA rule that requires certain employers to electronically submit injury and illness data that they are already required to record on their onsite OSHA injury and illness forms.

The council discussed new rule at their monthly meeting at The Summit on Highway 34 in Newnan to give Coweta businesses more insight on the rule and how it may affect their business. 
Analysis of this data will enable OSHA to use its enforcement and compliance assistance resources more efficiently, according to the OSHA.gov website. 
The council is comprised of safety professionals who are willing to share their collective knowledge to help local industry comply with OSHA regulations so Coweta County's workforce will be healthy and safe.
Formed by the efforts of the Newnan-Coweta Chamber of Commerce, the council aims to help make sure local businesses are leading the way in keeping employees safe and preparing for natural disasters and unexpected emergencies.
Ken Pinkerton of Grenzebach, chair of the council, talked about the new rule regarding "walking-working surfaces and fall protection standards." 
He gave the group copies of an OSHA fact sheet noting that "falls from heights and on the same level (a working surface) are among the leading causes of serious work-related injuries and deaths. OSHA estimates that, on average, approximately 202,066 serious (lost-workday) injuries and 345 fatalities occur annually among workers directly affected by the final standard."
OSHA says the new rule is designed to better protect workers in general industry by updating and clarifying the standards and adding training and inspection requirements. Workers from window washers to chimney sweeps are affected, but the rule does not change the standards for those working in construction or agriculture.
 
Pinkerton said the group will contact a safety professional to help them learn more about the new OSHA rule, which OSHA estimates will prevent 29 fatalities and 5,842 lost-workday injuries every year.
An OSHA investigation into the June 29 explosion at Bonnell Aluminum that injured five workers turned up no violations of federal safety regulations and didn't result in any fines, but the company was advised on multiple precautions. 
OSHA did recommend that Bonnell take three actions: ensuring that the cast operator continuously monitors the control panel and does not engage in tasks that draw attention away from the operation, installing a gravity drain in the pit at 20 feet to ensure water stays at a safe level, and installing a backup sump pump to keep the water level below 14 feet in the event of a power outage. 
When asked if Bonnell had acted on those recommendations, spokesman Brian Ellis said in a previous emailed statement, "as we work to rebuild our casting operation, we remain committed to a safety-first approach, and have integrated the recommendations from OSHA and our own investigation, which further build on our strong safety systems and training."
"The findings of the investigation indicated that there were no violations of any OSHA requirements, demonstrating that we have strong safety systems in place, and that our employees are well-trained and follow those guidelines," Ellis said in the statement. "This event also reminds us of the importance of focusing on safety every single day."
Also at the meeting, the group decided to keep its most recent slate of officers for 2017. In addition to Pinkerton of Grenzebach serving as chair, the officers will include Jeff Johnson of Kason Industries, vice chair; Brian Ferrell of Yokogawa Corporation of America, communications; and Rick Jones of the Coweta County Water and Sewerage Authority, communications backup.
 
Membership in the group is free, and anyone interested in workplace safety is welcome and encouraged to attend. Meetings are typically held on the third Tuesday of each month at 3 p.m. in the Community Room at The Summit, 1825 Highway 34 East in Newnan. The next meeting is Tuesday, Feb. 21.
For more information, contact the Newnan-Coweta Chamber at 770-253-2270 or visit newnancowetachamber.org and click on the "programs" tab and then select "Industry Safety Council."