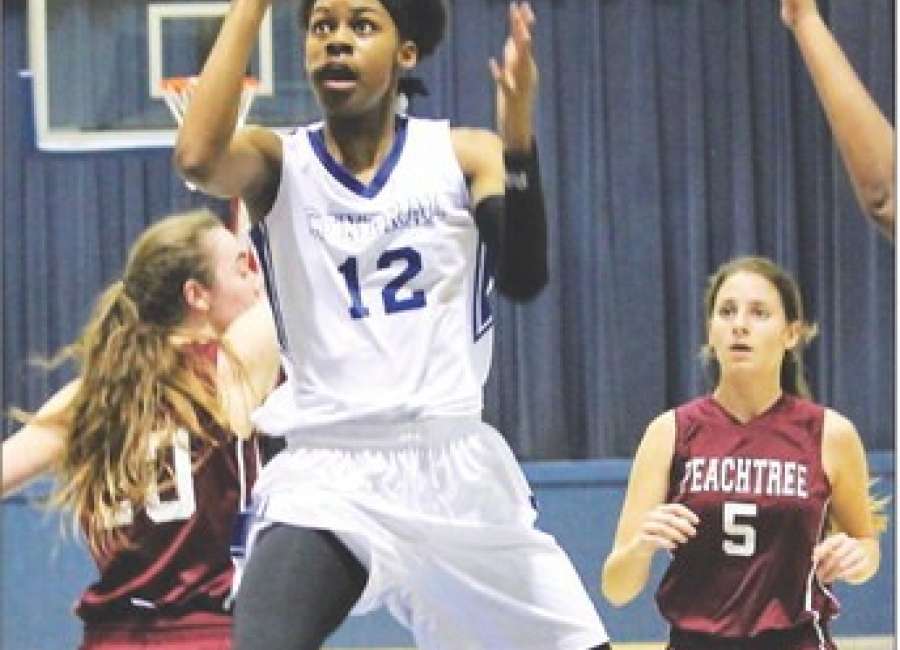 Both Central Christian varsity teams were victorious this past weekend in their GICAA State DII-A tournament and will now advance to the Final Four starting today at Truett-McConnell University in Cleveland.

The Crusaders traveled to Covington and defeated the Peachtree Academy Panthers 62-57.

Central got off to a hot start in a hostile environment as it jumped out to a 14-8 lead on three straight 3-pointers from junior guard, Marcellus Giles.
Peachtree, however, came back and hit a three of its own, and it became a closely played contest for the rest of the game.
Central went into halftime with a 8-point deficit, 35-27. R.J. Whitlock was unstoppable and led all scorers with 12 points going into halftime.
Central was plagued by bad team defense and bad shot selection, shooting 4-18 from behind the arc.
In the second half, the Crusaders locked down on defense – holding the Panthers to 10 points in the third quarter and 11 points in the fourth.
Central would take the lead with 50 seconds left in the third quarter thanks to a 3-point play by senior guard Ryan Byers.
The Crusaders started the fourth quarter with a 47-44 lead.
There would be four lead changes throughout the fourth. Central took the lead for good at 60-57, behind a couple of clutch 3-pointers by junior forward, A.J. Whiteside.
Whiteside led all scorers with 16 points. Junior forward Isaac Johnson and Giles both had a double-double with 13 and 12 points respectively and 10 rebounds each. Brothers Ryan Byers and Ryley Byers chipped in 12 points and 6 points.
Central will play Heirway Christian today at 7:30 p.m. in the Final Four for a chance to play for a State Championship.
The Lady Crusaders also defeated Peachtree Academy 70-36.
Central led the entire game.
Like their male counterparts, the Lady Crusaders will play tomorrow against Trinity Prep from Loganville in the state Final Four for a chance at a State Championship.
Tipoff is set for 3 p.m.
Senior guard CeCe Carter led all scorers with 18 points, and twin sister Sarah Carter had 6 points and 12 rebounds.
Junior guard Ivy Shepherd had 17, bolstered by four 3-pointers.
Sophomore guard Ana Carter had 16 points; sixth-grader Madison Morge chipped in 9 points.