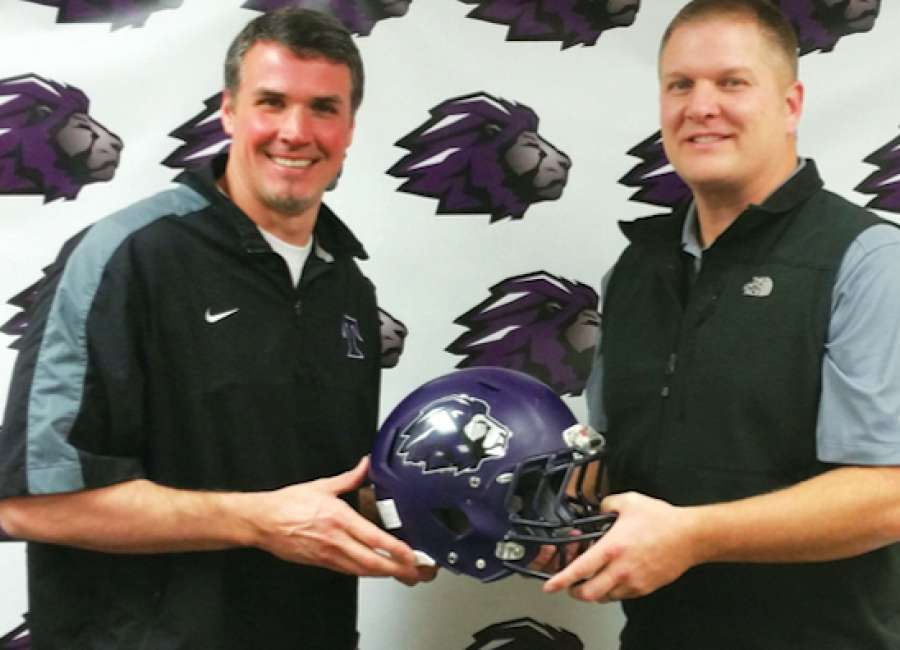 (Editor's Note: A feature story on new Trinity Christian football coach Kenny Dallas will appear in Wednesday's print edition.)
Kenny Dallas has been named the new football coach at Trinity Christian.
Dallas takes over for Dan Matthews, who spent two seasons patrolling the sidelines at Trinity.
Dallas brings an impressive coaching resume with him to the Lions' football program.
The veteran football coach spent the 2001-2011 seasons at Landmark Christian where he posted an 88-41 record.
During his time at the school in Fairburn, he led the War Eagles to 10 trips to playoffs in 11 years.
After leaving Landmark, Dallas and his family moved to Tennessee where he helped a friend start a Christian School.
When Dallas moved back to Georgia, he spent the past three seasons as the defensive coordinator at two-time GHSA Class A Private School Champion Eagle's Landing Christian.
Dallas is excited to be a part of the Trinity faculty and to run his own football program again.
"From day one, meeting [Athletic Director] Chris [Hanson} and the rest of the people at Trinity, it has felt like home," Dallas said. "We were in a place at Eagle's Landing where we knew we could take our time and decide what was the exact right spot, and we knew for myself professionally and for my family, that's here at Trinity."