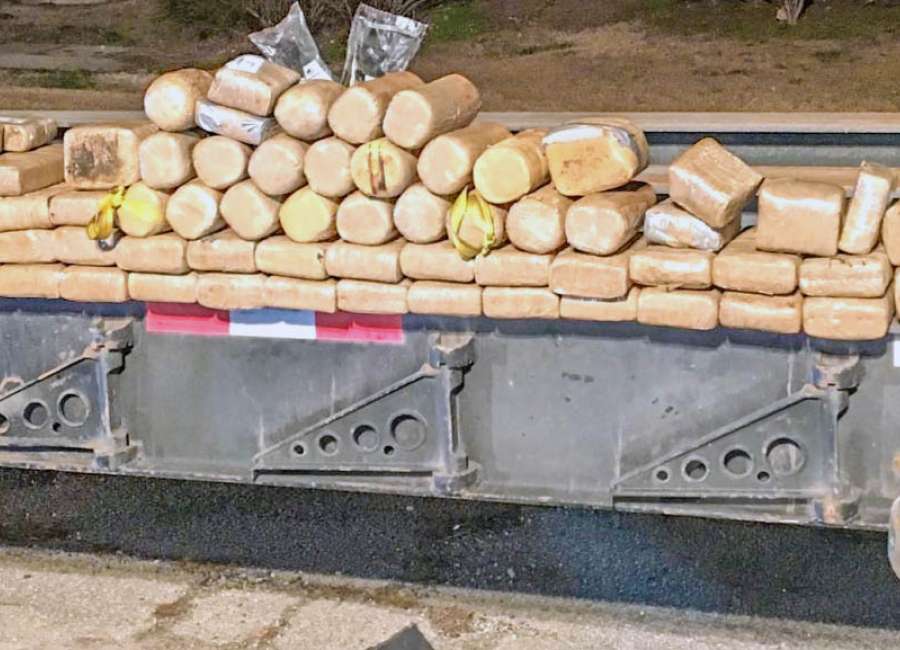 Chattahoochee Hills police discovered 70 kilos of cocaine after the driver of a flatbed utility trailer asked a fire chief for directions.

On Thursday, the driver flagged down Fire Chief Greg Brett, seeking directions to 6915 Campbellton Redwine Road which was the location of a search by Chattahoochee Hills Police only a few days earlier.
During the search, police found fifty pounds of marijuana and took three suspects into custody for questioning, according to press release from the city of Chattahoochee Hills.
Using the knowledge from the previous incident, Chief Brett immediately made contact with Chief of Police Stoney Mathis regarding the lost tractor trailer driver.
Mathis then responded to the location where the trailer was located and obstructing the flow of traffic. Mathis and the other officers initiated a traffic stop on this vehicle, and after making contact with the driver, obtained consent to search the vehicle.
Chief Mathis requested assistance from a Fulton County Sheriff's Office K-9.  Upon deploying the K-9, a positive reading was detected on the axle on the utility trailer being pulled.
A thorough search of the trailer, specifically within the axle, yielded 70 kilos of cocaine.
The driver of the vehicle was questioned and released, and the investigation is ongoing at this time.
****
Clay Neely: clay@newnan.com, @clayneely