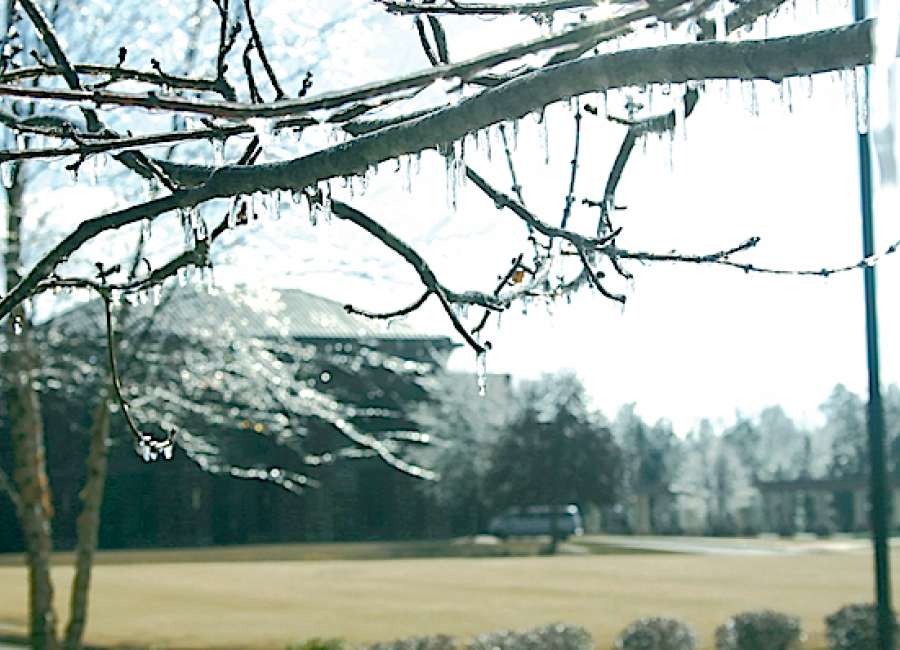 Temperatures fell to nearly 20 degrees in Coweta County Friday evening, but with little to no precipitation, residents hoping for snow were likely disappointed.

The remnants of late afternoon rain did create icy conditions, however, and more than 400 power outages were reported along with several auto accidents along Interstate 85.
Surface streets throughout the county and most bridges and overpasses remained ice-free and safe for driving thanks to well-prepared local road crews who searched for trouble spots overnight.
"My family and I stayed up late waiting on the snow," said David Reese of Reese Services, HVAC in Newnan. "Not a single snowflake."
Reese, whose home is located in Northeast Coweta, near Chattahoochee Hills, did experience a short power outage in the early morning hours, he assumes was because of tree limbs falling. The power was restored within two hours, the resident said.
Other locals, like Allen Brown whose home is near Poplar Road in Newnan, expressed mild disappointment at the lack of snowfall.
"I wasn't shocked," Brown said. "But I was looking forward to attempting to build a snowman!"    
Jovial posts regarding the lack of wintry weather predicted for parts of the county continued on social media sites throughout the morning. 
Most residents however, reported being thankful for the clear, sun-filled morning despite the cold and commended officials for ernest preparations which may have prevented difficulties in travel experienced in years past.