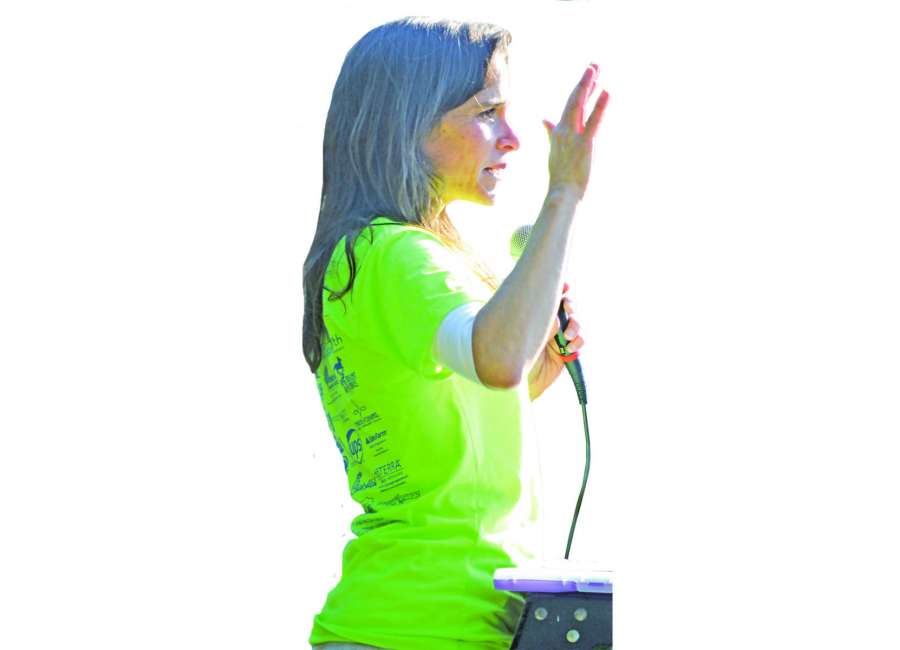 One of many events cherished and supported by the local community, the Run for Angels and Chicken Q, is the main fundraiser for Angel's House, a temporary home for young girls to escape abuse and neglect.

Several Coweta residents and local leaders participate in fundraising events that are known to benefit both the nonprofit organization and the promotion of health and fitness in the community.
Assistant City Manager for the city of Newnan, Hasco Craver, is known for making the most of the city's visually-appealing historic downtown by jogging along the city streets as part of his own fitness regimen. According to Craver, local races offer him personal fitness and the opportunity to connect.
"Participating in local road races not only provides me with the opportunity to join fellow runners on a tour of our beautiful community, but allows me to support the various nonprofit and community-based coordinating organizations," Craver said.
The assistant city manager added that running, in general, has benefitted his life in myriad ways.
"Perseverance, dedication, and commitment are skills honed while logging miles or training for a distance race. I never run against a clock," Craver said. "I run against myself: the best of me."
Another community leader, Kelly Preston, is not only a charity race participate, but is also a nonprofit founder. Preston established RACE for the Orphans nearly five years ago in an effort to assist local families in the process of adopting children both domestically and internationally.
RACE for the Orphans offers a charitable run for the community annually. The 2017 family event is scheduled to take place May 6.  
Preston said that, in her opinion, participating in local charity runs is a "win-win."
"The charitable organization wins because participants help provide what the organization needs, i.e., funds for adopting families," Preston noted. "At the same time, the participants win because they are supporting causes that help improve the lives of people in their community — and that is something beneficial to the heart, soul, mind, and body."
Other community leaders who are likely to be spotted pounding the pavement in local charity race events include Mayor Keith Brady, Newnan City Council member Rhodes Shell, and well-known real estate representative Parks Avery.