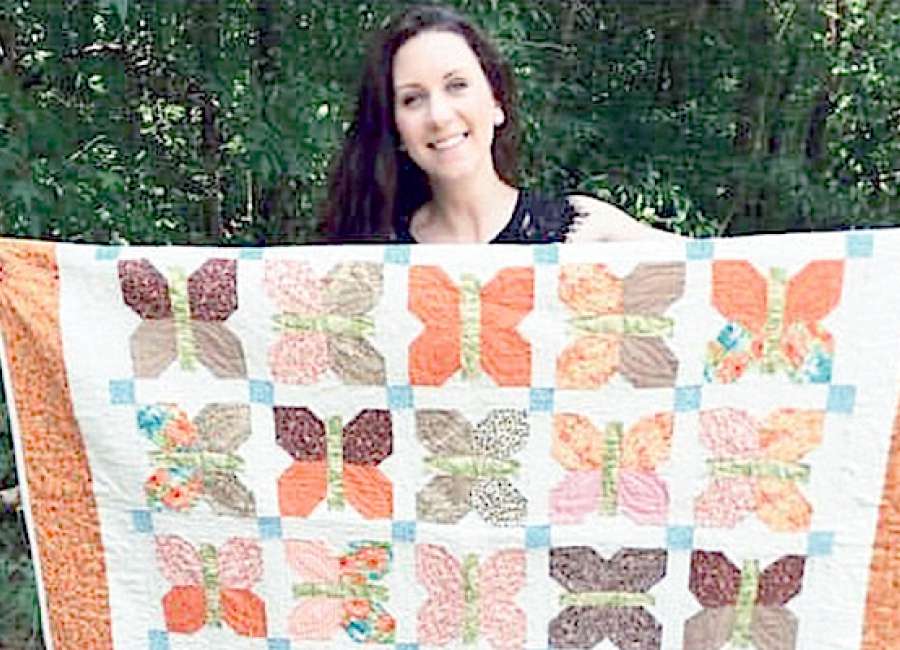 One Newnan resident with a passion for both sewing and quilting shows that the hobby can be enjoyed by people of all ages.

Heidi Knoblett, a young stay-at-home-mom said she began quilting a few years ago but, initially, the hobby didn't stick.
"I didn't really enjoy quilting until just in the last year and a half," Knoblett said. "But, I absolutely love it now."
Knoblett said her favorite part is piecing the quilt together because she most enjoys watching the work come together as a whole.
"Both of my grandmothers and one great-grandmother were sewists," Knoblett said. "My maternal grandmother taught me a lot of what I know and still helps me today."
The local quilter said she inherited her paternal grandmother's sewing machine in addition to several pieces (blocks). Knoblett added that it was with those sentimental hand-me-downs that she really found her stride and fell in love with quilting.