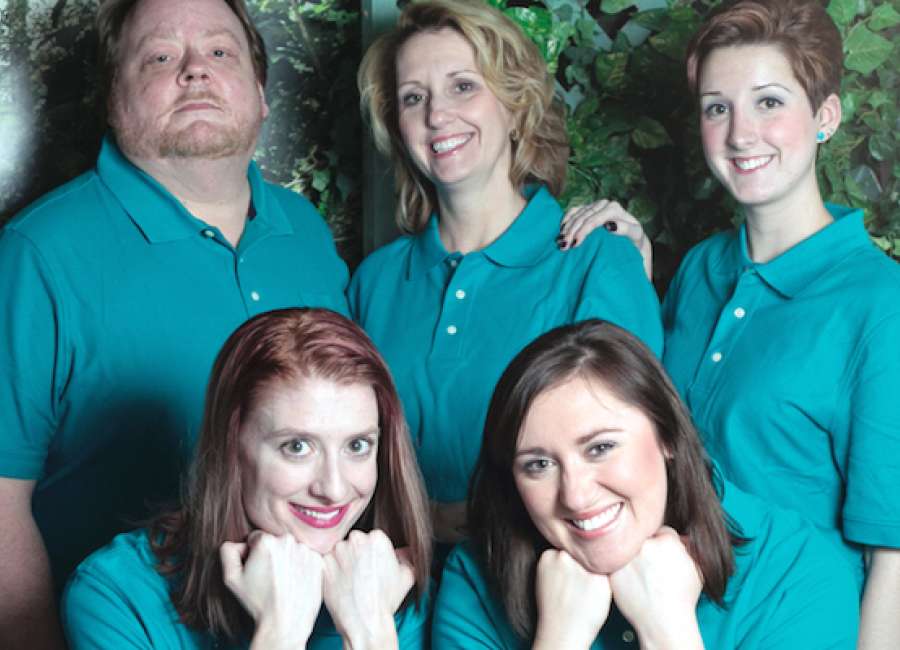 Newnan has a more than romance to offer locals as entertainment next month, at least in the case of the latest production offered by Newnan Theatre Company. "One Slight Hitch" opens Feb. 2 and director Terri Whitley promises the play will bring some laughs.
"One Slight Hitch" is a full-length play by Lewis Black, who is best known for his comedy rants on Comedy Central's "The Daily Show with Jon Stewart." Though many are unaware, the comedian first made a name for himself as a playwright in New York where he spent time as Playwright in Residence for the West Bank Café Downstairs Theatre Bar.
"I love directing comedy," Whitley said, after having jumped at the chance to lead the production for NTC. "And, Lewis Black, to me, is one of the funniest comedians in the business. He loves to put events in his own unique perspective, and, in this case, he shows the world how insane it can be trying to plan a wedding."
In the play, Doc and Delia Coleman are finalizing their plans for their daughter Courtney's wedding. On the very day of the wedding, everything seems to be going according to plan when out of the blue, their daughter's ex-fiancé, Ryan, shows up at their front door. Ryan has no idea his former flame is getting married that day, and Doc tries to keep him from finding out while trying to get rid of him. He is also trying to keep his wife from finding out Ryan has appeared, because Doc knows Delia will go berserk.
"It's a farce of epic proportions," Whitley says. "Everyone is trying to keep secrets. There are people hiding in closets, bathrooms, in the basement, and everyone is trying to figure out exactly what is going on and how to get rid of one boyfriend before the other finds out."
Janet Marie Gunnels plays Courtney, the nervous bride-to-be. Joseph Moore plays the vagabond ex- boyfriend, and Levi Gentry is the current, much more conservative new prospective groom. Tony Daniel and Mary Caroline Moore play Courtney's stressed-out parents. Megs Free and Ann Moore play Courtney's sisters, Melanie and PB.
"The story is being told by the Coleman's youngest daughter, PB," Whitley says. "She is remembering back to when she was sixteen, and life in the early 80s was all glowing and wonderful. She acts as both the narrator and as a character in the show, taking the audience with her down her own 'memory lane.'"
The production opens tomorrow, Feb. 2, and runs through Feb. 12. Showtimes are Thursdays through Saturdays beginning at 8 p.m. and Sundays beginning at 3 p.m.
Tickets are on sale now, and can be purchased through the NTC website, www.newnantheatre.org, or by calling 770-683-6282. The show does include mature language.
For questions about the show, call Newnan Theatre Company's artistic director, Tony Daniel, at 770-683-6282, or via email at artistic-director@newnantheatre.org .