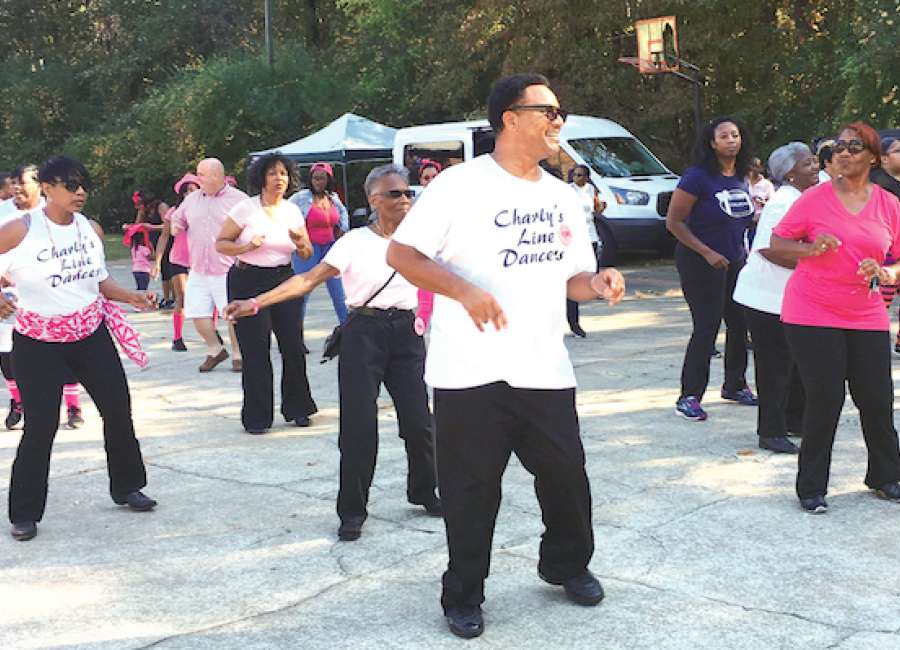 With some fancy footwork, a steady beat and some generous donors, members of Mt. Olive United Methodist Church are taking a swipe at the scourge of cancer.

The congregation held a fundraiser, Sliding for the Cure, that brought together about 85 participants to dance and gather funds to fight cancer. "I am a 13-year breast cancer survivor and every year, I participate in several annual walk events in Atlanta," said Alicia Moreland, who organized the event.
"I wanted to do something more personal and in my hometown, Newnan," Moreland reflected. "Since I love to dance, I thought that Sliding for the Cure would put a fun new spin on fundraising."
Laronda Zachery said the morning event, held Oct. 29, raised $720 that day. "Several donation checks from other confirmed supporters" added to the total, Zachery said. All proceeds benefitted the Coweta County Breast Cancer Support Group.
Moreland said the event was a success and promised Sliding for the Cure will return.
"Line dancing is very popular right now and it went over so well that people are already asking if it's going to be an annual event," Moreland said. "The answer to that is – yes."
Mt. Olive, a historic congregation, is at 1180 Poplar Road.