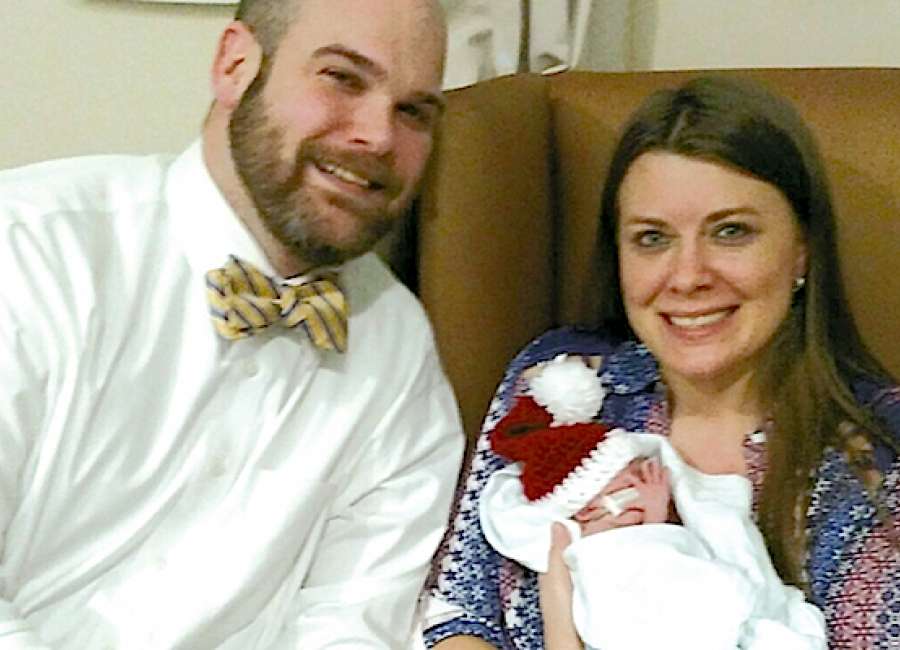 Like many first-time mothers, Newnan-resident Kellie Henderson was delighted at the news of her pregnancy and began to prepare to welcome the new baby into her home with husband, Kelly. The Henderson's baby boy was expected in February of 2017.

It was with shock and worry that the couple found themselves at Piedmont Newnan Hospital in October. Kellie was in labor at just 23 weeks into her pregnancy.
A preterm birth, according to medical professionals, is classified as any live infant born before 37 weeks of pregnancy. Research completed by the March of Dimes indicates that in the state of Georgia in 2016, 10.8 percent of all live births were reported to have been preterm. In Coweta County, roughly 9 percent of births were preterm.
The earlier an infant is born, the more likely the baby will be to suffer health problems following birth. Most premature infants will need to spend the first weeks and even months in a neonatal intensive care unit (NICU).
"The earliest in pregnancy an infant has been delivered at Piedmont Newnan Hospital is 23 weeks," offered Jennifer Key, Director of Women's Services at the local facility. That officially makes baby William Henderson the earliest in gestational age to be born at the local hospital.
Having arrived 17 weeks early, William was in need of specialized care offered only at the highest and most critical level, an option that was not available at the local facility until just last year.
Weighing just one pound, seven ounces at birth, the Henderson's infant son was able to remain at Piedmont Newnan Hospital in the facility's recently-added Level 3 NICU. Prior to the local hospital earning level-3 status, parents of micro preemies and critically-ill infants had to seek care up to 72 miles away in Columbus, a transfer that would have been high-risk for both Kellie and William.
"It is trying at times," explained Kellie. "But, knowing he's here [at Piedmont Newnan] when I go home helps me sleep at night."
The Hendersons moved to Newnan recently, to allow Kelly to be closer to his job at a local company.
"The one-on-one care and personal relationships with the staff helps put me at ease," Kellie said. "Both doctors are so gentle, intelligent and caring. They've named him Sir William for his fighting spirit."
According to representatives of Piedmont Newnan Hospital, of the 1,200 infants delivered each year, up to 12 percent are admitted to the hospital's NICU for specialized care. This number includes those infants born prematurely as well as those born with illness or in need of other medical treatment at birth.
Piedmont Neonatologist Adegboyega Aderibigbe said these infants not only need highly specialized care, but can benefit from parents' nearness and ability to visit, speak to, and being held.
"Babies recognize their mother's voice and scent," Aderibigbe said. "Having constant contact makes a big difference."
The opportunity for continued closeness with critically ill or severely premature infants would not have been possible in Newnan before the local facility added the Level 3 NICU.
"It is fabulous to be close to home and have the ability to spend each day with William," said Kellie. "Being just 10 minutes away allows us to easily visit and be active in his care."