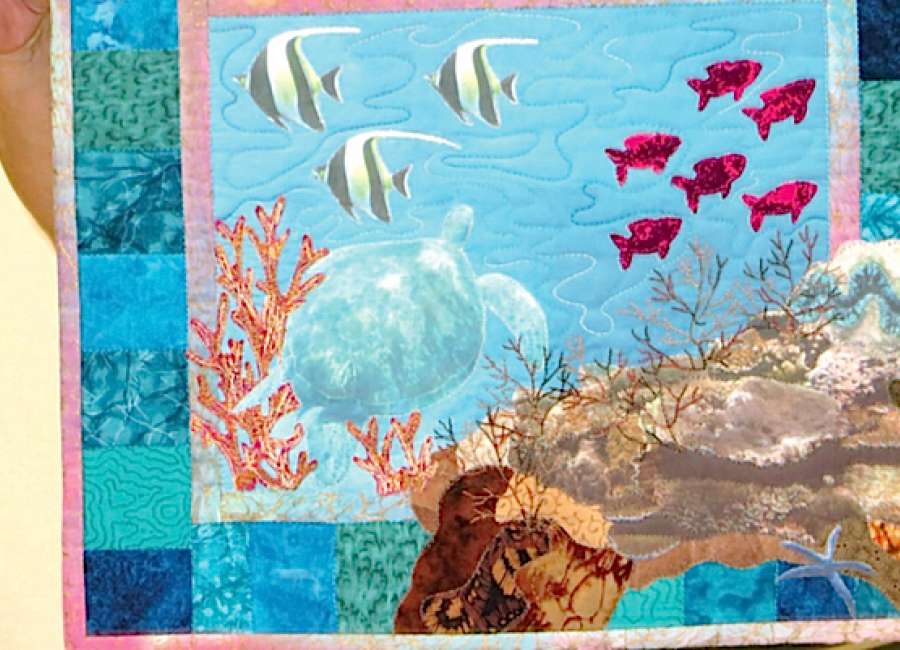 The art of quilting, both artistically and traditionally, is a favorite local pastime and more than a few quilters and quilting guilds can be found across the county.

The Common Threads Quilters Guild has been meeting in Newnan to share the passion for quilting for nearly a decade. The guild includes more than 70 members who work together to create personal works as well as quilts for local and state charities.
"As quilters, we love to quilt for ourselves and our families, but we also quilt for the community," said Common Threads' current president Linda Burns.
Burns noted that the members of the local guild are known for their kindness and compassion, especially when it involves novice quilters.
"The quilters in Newnan are very helpful and welcoming," Burns said. "We love to have new quilters join and we do everything we can to keep them involved."
The Common Threads Guild meets weekly on Thursdays from 10 a.m. to 2 p.m. and monthly on the second Saturday at Mills Chapel Baptist Church, located at 85 Country Club Road in Newnan.  
The guild often enjoys guests speakers, in addition to working together to create quilts for Compassion Outreach. This year those members participating in the outreach program will complete quilts to be donated to programs such as Fallen Soldiers, Bridging the Gap, Pregnancy Crisis Center and Angel's House.
For information on the Common Thread Quilters Guild, visit the group online at www.commonthreadsnewnan.com.