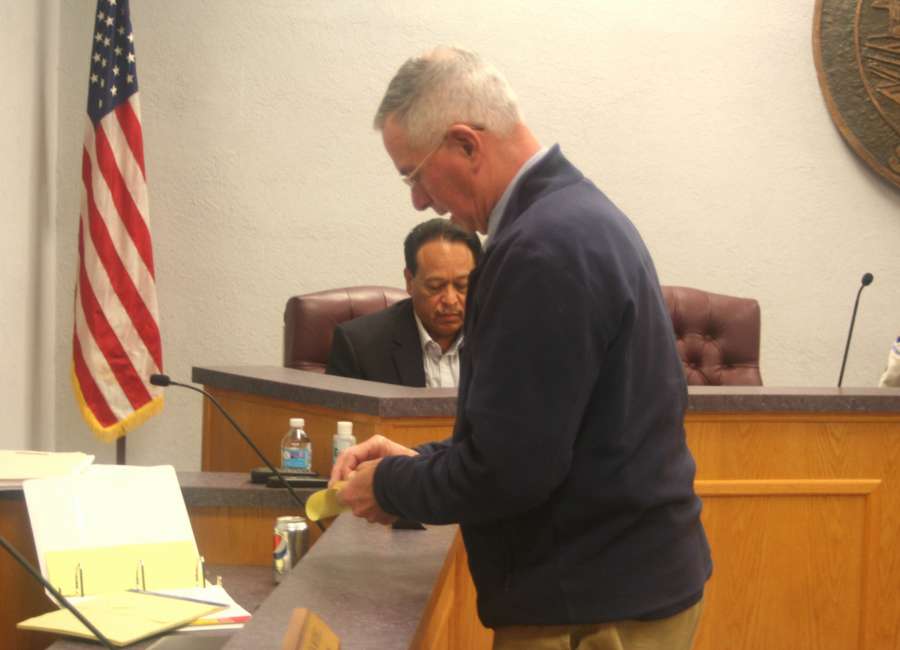 The Grantville City Council appointed Grantville resident Mark King to fill an empty seat at Monday night's regular scheduled council meeting.

King will replace Councilman David Riley, who resigned from the council, effective Oct. 31 after serving one term that began January 2014. Riley said he and his wife had sold their house and moved out of the city.
Councilman Leonard Gomez nominated King, which received a second from Councilman Willie Kee. Councilwoman Ruby Hines was opposed to King's appointment. Hines nominated Grantville resident Rolf Docterman.
Gomez said he nominated King because he shows up for meetings regularly.
"He's a sensible person and I think he'd be great to work with," Gomez said. "He understands some policies and legislative things that affect the city and he has time because he is retired. He's willing to do it and I think it will be good for us."
"I would preface my comment by stating I wish that we would have had more discussion on the topic and this pick would have come through a committee so that the citizens would have been given an opportunity to give voice on the matter," Kee said in an emailed statement. "Mark King is a man with integrity, passion, and vision. In past conversations with Mr. King, I believe that he values objectivity and has a genuine desire to see Grantville have sound leadership in order to carry out a unified vision, and help restore public trust in the council."
On his facebook page, "M.J. King for Grantville," King posted Monday night, "I give much thanks to the council for my appointment to it. I am truly honored by their confidence in my ability to do this assignment. I also thank all of you, the people who believe in me. I promise to try to never let you down."
In his post, King said he wants "greater consideration for the residents here – both owners and renters, of homes and businesses." He also stated he wants "to improve transparency and communication between the city and its residents," and pledged "to work harder to attract more business development to the city providing jobs and services."
King said many people have said nothing will ever change in Grantville. "I intend to help change that in the coming future," he wrote in his post.
King will be sworn in at the next regularly scheduled council meeting on Monday, Jan. 22 at 6:30 p.m.
In other business:
The council reappointed Dee Berry to the Community Action for Improvement, Inc. Board of Trustees for 2017.

The council appointed Toni LeAnn Wacaser to the City of Grantville Housing Authority.

The council voted for Gomez to remain mayor pro tem.

Mayor Doug Jewell made council committee assignments. Hines will be the police committee chairman, Kee will be the utility committee chairman, King will be the administrative committee chairman and Gomez will be the streets and public works committee chairman.

The council authorized the mayor to sign a memorandum of agreement between Coweta County and Grantville for watershed planning and management.
Read the Thursday edition of The Newnan Times-Herald for an update on utilities in Grantville.