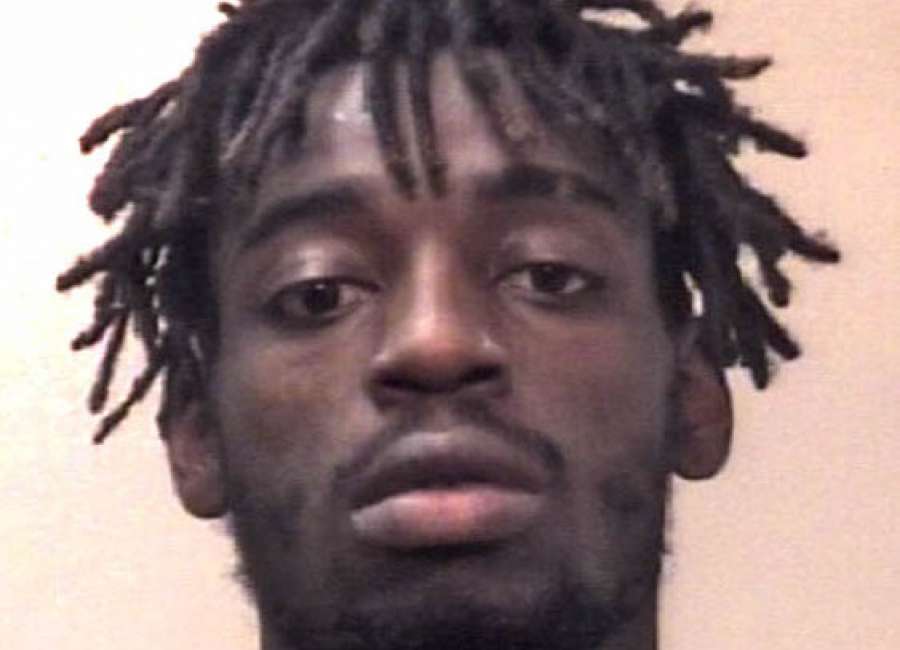 A suspected gang member is now heading to prison after pleading guilty to armed robbery.

In a negotiated plea, Judge Travis Sakrison sentenced Marquez Bernard Smith to 40 years with a minimum of 20 years in prison for armed robbery and two counts of Violation of the Street Gang Terrorism and Prevention Act.
In July 2015, Smith was involved in the armed robbery of a Toyota truck at the Shell gas station on Collinsworth Road. According to Chief Deputy James Yarbrough with the sheriff's office, the victim said three black males had stolen his 2010 Toyota Tacoma and fled northbound on I-85.
The victim told deputies he was exiting the gas station's convenience store when he saw three black males between the ages of 17 and 25 near his truck, Yarbrough said.
When the victim walked to his truck and was standing between it and the gas pumps, one of the suspects ordered him to "drop everything," and when the victim turned around, he saw the black male was pointing a silver handgun to his head.
The victim then dropped his keys, one of the other suspects picked them up, and the three men jumped into his pickup truck and drove off. Smith was arrested the following summer on August 16, 2016.
During his interview with Sgt. Jason Fetner of the Coweta Sheriff's Department, Smith admitted to being associated with the Bloods and the robbery was in furtherance of his gang's interests, according to Assistant District Attorney, Herb Cranford Jr.
"When that truck was recovered the following day in Fairburn, Smith's fingerprints were found on the vehicle," Cranford said. "Smith subsequently admitted to Sgt. Jason Fetner to being involved in this armed robbery, but said he was not the gunman."
Smith was also charged with the attempted armed robbery of a man at the Exit 51 Shell gas station just one month later in August 2015. However, Cranford agreed to dismiss those charges after negotiating a guilty plea with Smith.
The victim of the attempted robbery got the tag number of the robber's vehicle, which was later found in Eastgate Apartments in Newnan, according to Cranford.
Smith's fingerprints were found on the vehicle, but Smith was not identified as being involved in the attempted armed robbery.
Cranford offered Smith less prison time if he were to identify the others who participated in these crimes. He declined to do so and explained to Fetner that he would not do so because of his gang affiliation.
These two incidents were investigated by Fetner and Inv. Mark Callahan, who were able to associate these crimes committed in Coweta County with a series of other carjackings committed in Fulton County.
Through their use of the Georgia Street Gang Terrorism and Prevention Act, the district attorney's office has the ability to add time to the sentences of those who pose the greatest threat to the community, according to Cranford.
"I believe this conviction, like many other convictions of gang members who are committing violent crimes in Coweta County, sends a message to gangs who would target this community," Cranford said. "These convictions convey that gang crimes will be pursued vigorously by law enforcement, prosecuted zealously, and sentenced appropriately."
****
Clay Neely: clay@newnan.com, @clayneely