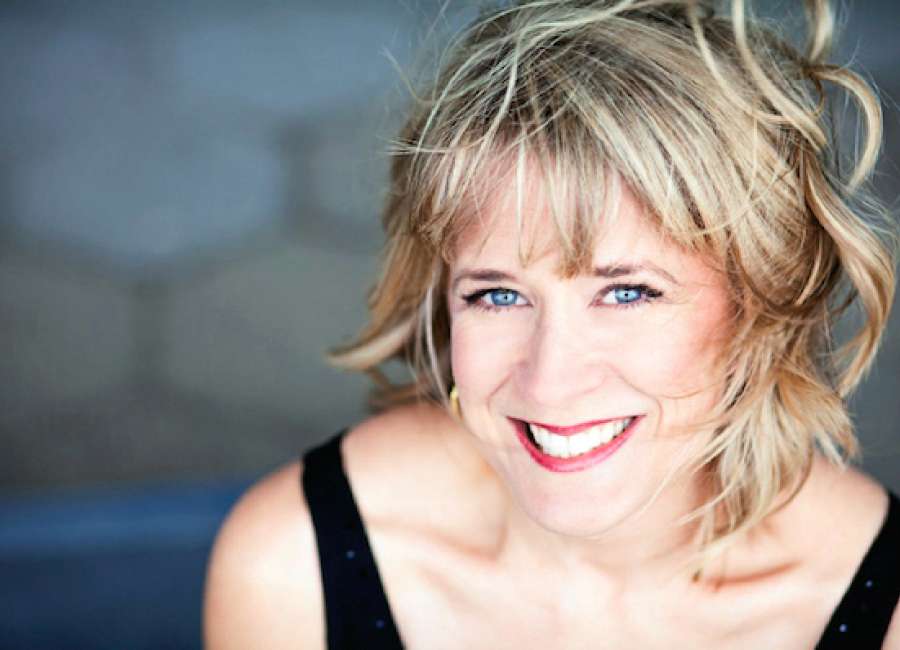 "The Legacy Continues" as the annual Friends of Wadsworth Concert returns March 11 to Charles Wadsworth Auditorium.

Soprano Courtenay "Becky" Budd, a Newnan native, will return as host of the event, which will feature both new and familiar faces.
The series carries on the tradition of the spring concerts made popular by world-renowned pianist and Newnanite Charles Wadsworth, founding director of the Chamber Music Society of Lincoln Center in New York City.
For two decades, Charles Wadsworth brought world-class talent from the classical music scene to perform in his hometown. Early Wadsworth and Friends concerts helped raise funds to renovate the 1939 art deco auditorium and outfit it with technical and acoustical enhancements. The city of Newnan honored Wadsworth by naming the performance hall in his honor.
Budd has hosted the "Friends of Wadsworth" series for the past several years, continuing Charles Wadsworth's legacy.  
This year's concert, a favorite of the Coweta arts community, once again will be filled with world-class performers not to be missed, according to 2017 concert co-chairs Phyllis Graham and Kim Wright of Newnan Cultural Arts Commission.
"The evening will be magical, filled with music that will awe and inspire," Graham said.
Joining Budd will be soprano Indra Thomas, clarinetist Narek Arutyunian, violinist Soovin Kim, cellist Sang-Eun Lee and pianist Andrew Armstrong.
Sang-Eun Lee and Narek Arutyunian are associated with Young Concert Artists Inc., the nonprofit organization founded in 1961 by Susan Wadsworth, wife of Charles Wadsworth. Young Concert Artists is dedicated to discovering and launching the careers of exceptional, but unknown, musicians from all over the world.
Among the musicians whose careers began with Young Concert Artists are violinists Pinchas Zukerman, Ani Kavafian, Ida Kavafian, and Chee-Yun; pianists Emanuel Ax, Jean-Efflam Bavouzet, Jeremy Denk, Richard Goode, Anne-Marie McDermott, Olli Mustonen, Ursula Oppens, Murray Perahia, Fazil Say and Jean-Yves Thibaudet; flutists Paula Robison, Marya Martin and Eugenia Zukerman; the St. Lawrence and Borromeo String Quartets; cellists Fred Sherry and Carter Brey; soprano Dawn Upshaw; and composers Kevin Puts, Andrew Norman and Mason Bates.
"This year's program is extra fun, with returning favorites Indra and Andrew, as well as newcomers Soovin and young YCA artists Sang-Eun and Narek," said Budd. "The program features works by Brahms and Mendelssohn, a heart-stirring section from Messiaen's 'Quartet for the End of Time,' French and American vocal works, and a nice dose of George Gershwin, finishing with an arrangement of 'Rhapsody in Blue.'"
Letters to concert patrons were being prepared this week. It is an opportunity to support the annual concert and the arts in Newnan and Coweta County as patrons or benefactors, and receive special seating and invitation to the post-concert Patron Reception at Newnan-Coweta Historical Society's McRitchie-Hollis Museum, through Feb. 11.
Levels include Patron - $110 (two concert tickets); Patron/Reception - $150 (two concert and reception tickets); Gold Patron - $250 (four concert and reception tickets); Diamond Patron - $500 (six concert and reception tickets);  Benefactor - $1,000 (eight concert and reception tickets); Gold Benefactor - $2,500 (10 concert and reception tickets); and Diamond Benefactor, $5,000 (14 concert and reception tickets).
Checks should be made payable to the City of Newnan and sent to: 2017 Friends of Wadsworth Concert, P.O. Box 1193, Newnan, GA 30264.
The 2017 "Friends of Wadsworth Concert – The Legacy Continues" is Saturday, March 11 at 7:30 p.m. Doors open 6:30 p.m. at the  Charles Wadsworth Auditorium, 25 Jefferson St. in Newnan. General admission tickets are $25 each and are available beginning Feb. 13.