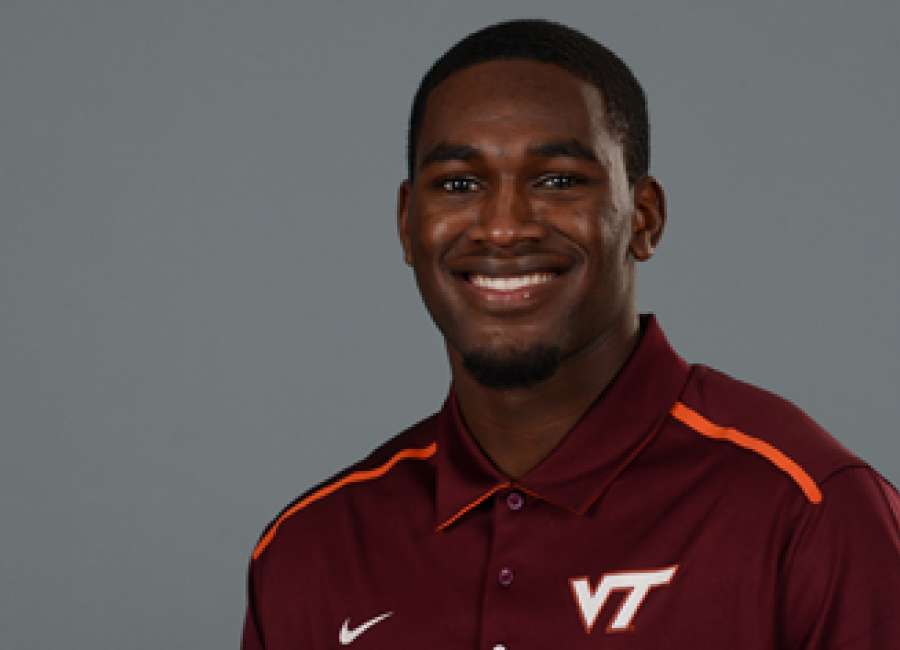 (Editor's Note: A feature story on Brandon Facyson will appear in Wednesday's print edition of the Newnan Times-Herald)

Former Northgate football player Brandon Facyson has decided to return to Virginia Tech for his senior year instead of entering the NFL draft.
Facyson made his announcement at The Newnan Times-Herald Monday morning.
"I had some great times here at Northgate," Facyson said. "I wanted to make the announcement here at home because this community means so much to me. 
"One of my decisions to come back to Virginia Tech is because I feel like I have room to grow. I wanted to improve my draft stock, but also the stock of this team."
The Virginia Tech defensive back was projected to go anywhere from the third or fourth round but decided to return to the ACC school for his final year of eligibility after consulting with his family.
Facyson has already graduated with a degree in biology and also has plans to go to medical school with hopes of becoming a cardiologist.
This past season, Facyson started all 14 games for Virginia Tech and finished with 48 tackles, including seven for a loss.
Facyson helped the Hokies to a 10-4 record this year, capped by a 35-24 win against Arkansas in the Belk Bowl.  
Facyson led the Virginia Tech defense in the game against Arkansas with 10 tackles.