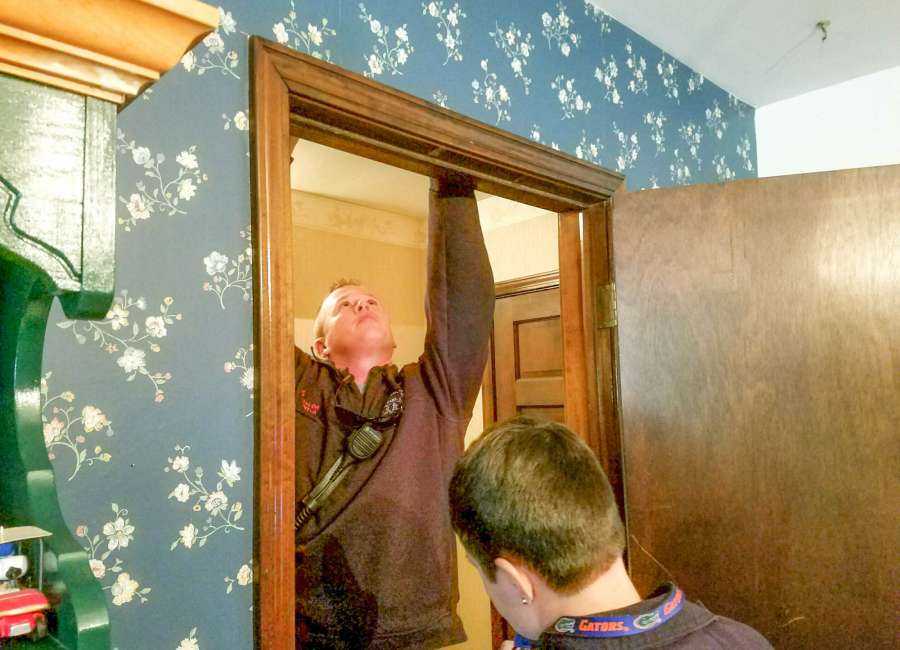 After several homes have been affected by fires in recent weeks, Coweta Fire officials are urging residents to make sure fire alarms are in their homes and in working order.

In the last 30 days, members of the Coweta County Fire Department have responded to 21 single-family structure fires. This number does not count the city of Newnan.
As temperatures continue to drop, the likelihood of a residential house fires increases dramatically, and the state of Georgia has one of the highest fire death rates in the country.
For Coweta Fire Chief Pat Wilson, keeping the community safe is the primary mission of the fire department and smoke detectors are a primary ally.
The fire department was recently the recipient of 60 new smoke detectors from Kidde - a group of businesses that manufactures and distributes fire detection and suppression equipment, as well as smoke and carbon monoxide alarm units.
Smoke alarms save thousands of lives each year, but they can't without a working battery. But even with fresh batteries, the average life span on a smoke detector is 10 years, according to Wilson.
Recently, members from the fire department installed the new smoke detectors in five homes, and those who are interested in receiving a new smoke alarm are encouraged to call the Coweta County Fire Department.
However, the primary focus is ensuring that elderly and low-income homes are the recipients of these new smoke detectors, according to Coweta County Fire Inspector Enrico Dean.
"Rather than simply hand them out, representatives are personally installing them in each home," Dean said. "Each installation is recorded with the fire department, so even if a house is sold or new residents move in, the history of the detector remains on file."
The risk of dying in reported home structure fires is cut in half in homes with working smoke alarms, and for every minute residents remain in a structure with smoke, their chances of survival drop dramatically, according to Wilson.
"Once you have a fire, get out of the house," he said. "The best way to get out is with an early warning."
The use of smoke detectors in Coweta County homes and businesses is around 70 percent, according to Assistant Fire Chief Scott Harman.
"In the last few house fires we've responded to, we heard the detectors going off while we were there," Harman said.
At the end of the day, a smoke detector is the one tool that can make a difference in getting someone out of their home in time.
"We're a community fire department and we're focused on making our customers as safe as we can," Wilson said. "Anything we can do to improve the chances of keeping our residents safe is worth doing."
****
Clay Neely: clay@newnan.com, @clayneely