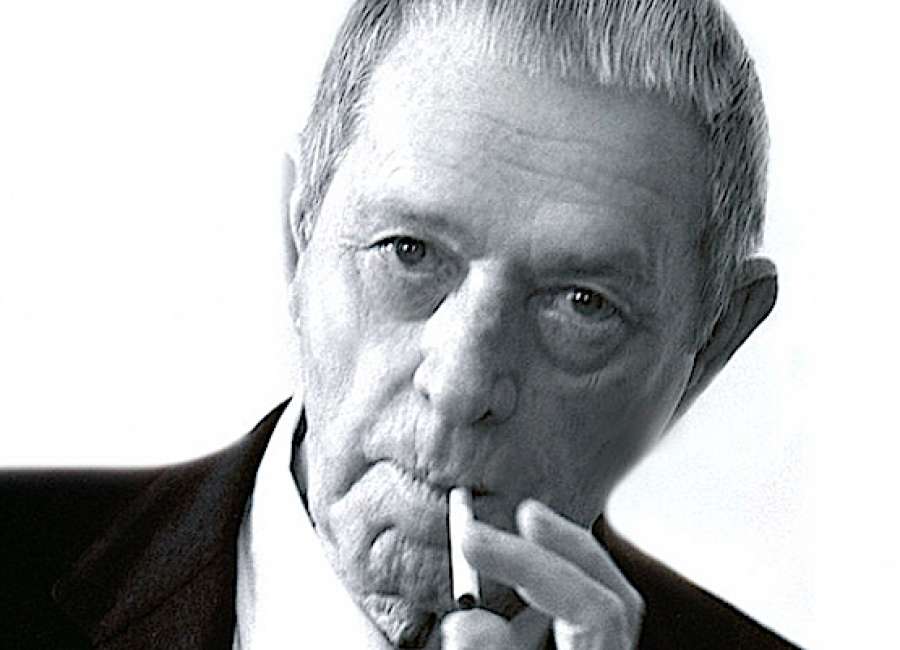 Coweta County boasts a variety of talented residents, both current and former, who are noted for athletics, music, performing arts, arts and writing. Among those familiar and famed locals are best-selling authors Erskine Caldwell, Lewis Grizzard and Margaret Anne Barnes.

The works of Caldwell and Grizzard will be discussed in detail in an event hosted by the Senoia Area Historical Society Jan. 12. Located at 6 Couch Street in Senoia, the SAHS Museum will host the literary event beginning at 7 p.m. An informal meet and greet will also be available to guests before the lecture at 6:30 p.m.
Key speakers at the upcoming event will include Carol Chancey, director of the Moreland Community Historical Society and Neal Peeples of Southern Crescent Storytellers. Winston Skinner, news editor of The Newnan Times-Herald, will also attend the lecture and will be available for questions following the event.
Coweta native and noted author, Jeff Bishop, said Newnan's writers influenced his own works, both as a novelist and as a local historian.
"Lewis Grizzard was popular in my youth," Bishop said. "As a kid, I remember everyone reading his newspaper columns, but a bigger personal influence for me was definitely Erskine Caldwell."
Bishop noted that he read Caldwell's early novels, known for giving a voice to the poor mill workers of Newnan, and the works have since inspired him to continue to "tell the stories never told, from the perspective of voices that may not otherwise have been heard."
"Caldwell offered a poetic telling of life in the hardscrabble deep South," Bishop said. "He wrote about the difficulties of growing up in a mill town, but was able to somehow show how beautiful it was."
Though hugely successful, Caldwell's works were less than popular amongst Southerners who often expressed feelings of betrayal, noting that the writer's descriptions of the deep South and its people were exaggerated.
"It is true that he was not always well-liked," said Skinner, whose grandmother grew up just down the road from the author. "It may have been that he wrote about the people no one wanted to acknowledge."
According to Skinner, who interviewed the author and later met him face-to-face, Caldwell may have been unpopular among his neighbors, but that didn't mean his account of Southerners was inaccurate.
"Caldwell wrote about visiting a very poor family with his father where an infant child was nursing from a dog," Skinner said. "Many people thought this could not be true."
Later, however, Skinner heard from a woman whose father was a rural doctor at the time of Caldwell's writing of the incident.
"She said she detested Caldwell, did not like his writing," Skinner said. "But she did confirm that, according to her father, the incident about the child occurred."       
Lewis Grizzard, known across the U.S. for his humor made evident in many of his works, began his career as a journalist. Grizzard gained popularity with the writing of his famed, and later syndicated, witty columns. In addition, the writer penned 18 novels, most of which included his unique depiction of Southern living.
The novelist grew up in Moreland, where he is known to have taken his first journalism class with Skinner's own mother, Sara Jane.
"Lewis Grizzard was someone I knew well and interviewed several times over the years," said Skinner. "And, of course, I am friends with at least two of his wives."  
Though he wrote a play depicting the well-known Coweta County court case involving a murder committed in April 1948, Bishop said he intentionally shied away from Murder in Coweta County, the 1976 novel by Margaret Anne Barnes.
According to Bishop, "Flies at the Well" was written based on the original court case files, giving the Newnan Theatre Company-commissioned production a wholly different feel than the novel and, later, movie by Barnes.
"The novel is an important story that continues to be a best-seller," Bishop added. "It was 'true crime' before it became a popular subgenre."
Bishop noted that the novel and subsequent movie offered a documentary-style perspective that was very uncommon at the time and Barnes, in turn, was telling a story about a historical event also unheard of in the time the novel depicted. The juxtaposition of Barnes' unique point of view and the rare conviction allowed the local author to "really seize on that rare opportunity," and find huge success.
According to Skinner, Barnes was employed by The Newnan Times-Herald during the time she researched and wrote Murder in Coweta County.
"She had a big personality and enjoyed life," Skinner said of the famed writer. "She liked a good story and knew how to tell a good story."
Skinner noted that several members of his own family recalled the murder and those involved in the crime and later trial.
"I remember my family discussing it as it was serialized in the Atlanta paper," said Skinner. "It was was part of their own history."
Skinner was invited to the upcoming Senoia event as a special guest by members of the SAHS due to his personal history with local authors and the real-life subjects the writers focused on.
"I'm always glad to share Moreland's literary legacy," Skinner said. "I'll be at the event to answer any questions."