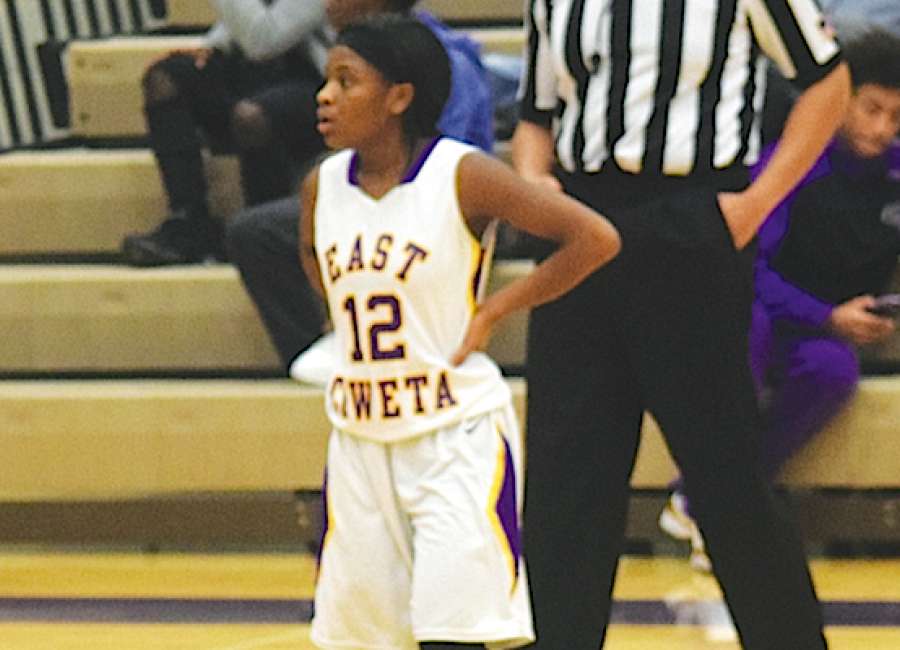 It's that time again — East Coweta High will face Newnan High in another version of the "Coweta Clash."

This time, the county and Region 2-AAAAAAA rivals will hit the hardwood Friday evening as the basketball teams fight it out for not only bragging rights, but for their first region wins of the season.
East Coweta's hoops teams will make the short trek to Newnan High Friday, with the girls game tipping off at 6 p.m. The boys will square off at 7:30 p.m.
In the seven Coweta Clash matchups of the 2016-17 prep sports season (volleyball, softball, football, wrestling), East Coweta currently holds a slight 4-3 edge over Newnan. EC has bested Newnan in softball (twice), football and wrestling while the Newnan volleyball team defeated EC once in the regular season and twice in the Area 2-AAAAAAA Tournament.
The East Coweta Lady Indians (3-10 overall, 0-2 region) will try to keep the Sharpsburg school ahead in the Clash standings Friday evening. The Lady Indians have not played since breaking their five-game losing streak with a 38-35 win over Langston Hughes in the Newnan Holiday Classic finale on Dec. 30.
It will be a tall task for the young and inexperienced Lady Indians to defeat the Newnan Lady Cougars (7-8, 0-2) at the Max Bass Athletic Complex. Newnan starts four juniors and a senior while EC starts two sophomores and three juniors and brings freshmen and a senior off the bench.
Key players for EC will be junior Katie Morgenroth, sophomore London Fowler and senior Aja Manning while EC will have to focus on containing Newnan 6-foot senior center Katrice Jackson, junior post player Miranda Hill and junior guards Maxy Gates and Jekeria Strickland.
"I know the girls are excited about this game Friday night but I haven't built it up this week in practice," said Lady Indians head coach Lee Heaberlin. "We can't worry about the team across the tracks. We have to focus on us and improving every day in practice and cut down on mistakes in the games."
Heaberlin said he's been focusing on the basics after the Holiday Classic.
"This week in practice we have gone back to basic fundamentals of basketball. I have most of my team returning next year, and we just need to make sure we can start doing the little things right," he said.
Speaking of doing the little things right, that's what the EC Indians (9-5, 0-2) have to do to get back on the winning track against Newnan's boys (7-9, 0-3). EC had won five of its last six games prior to dropping two games in the Holiday Classic.
"Newnan is one of the better-coached teams in our region, so this game will feature a lot of disciplined and well-planned basketball. They aren't as big as they have been in the past, but coach [Rogeric] Ladd will definitely have them ready to play," said Indians head coach Royal Maxwell. "This year we are a little bigger than they are, and hopefully that can give us an advantage."
Maxwell also believes his players have a long memory, recalling how they were swept by Newnan last year.
"We are a lot younger than Newnan in regards to experience, but I think my kids still think about the sour taste that was left in their mouths from last season," Maxwell said.
Key players for EC's boys include 6-9 senior center E'Lafayette Stone, senior forward Mark Mitchell, junior forward Jamir Williams and freshman guard Brandon Stroud. Newnan counters with senior forwards Nick Parks and Klynell Johnson and junior guard Travis Johnson.