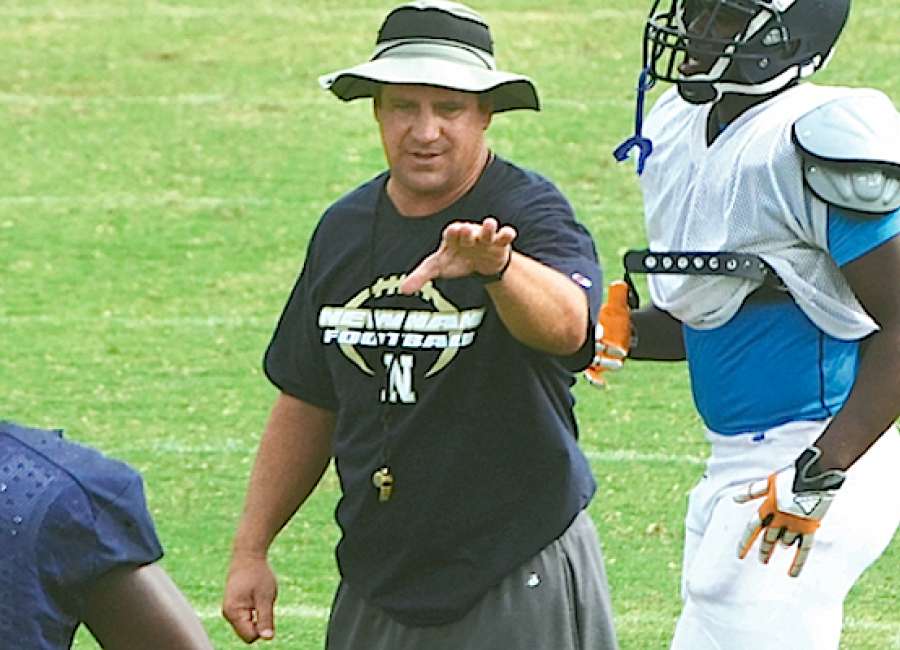 Newnan High's Mike McDonald has resigned from his position as head football coach of the Cougars, effective immediately.

McDonald, 45, has been at Newnan for 10 years starting as the team's defensive coordinator in 2007, coming to town after a three-year head-coaching stint at Union Grove High in McDonough. McDonald took over as head coach in 2009 after long-time Cougars head coach Robert Herring retired.
"It's been a great 10 years here at Newnan and it certainly was a privilege to coach here. We had more good times than bad times here," McDonald said. "It was just time for a change."
McDonald said he had thoughts of moving on from Newnan in the recent past, and Sunday he felt it was in the best interest of himself and the Cougars' program that he resign. He told Newnan principal Dr. Chase Puckett and athletic director Jeff Bryant about his decision on Monday and submitted his letter of resignation Tuesday after talking to the football team.
McDonald compiled a 56-37 record as the Cougars head coach with six playoff appearances, including a trip to the state Final Four in 2009 where they fell to Northside-Warner Robins.
The 2016 Cougars finished with a losing record, but they were competitive all year. Five of Newnan's losses this year were by 10 points or less.
"Newnan is a special place and it's been good to me. This was my decision only to resign," McDonald said. "I think the change will be good for Newnan High and for me. The kids were surprised at my decision, but I told the team that I was proud of them and truly proud to say that they were my last team at Newnan."
McDonald said this wasn't an emotional, spur-of-the-moment decision for him and he doesn't have anything planned as of now. He will continue to teach at NHS until the school year ends.
"I'm just looking forward to seeing what my future holds," he said.
McDonald thanked former NHS principal Dr. Doug Moore and former athletic director Steve Allen for their support when they were at the school and he thanked current principal Puckett and current AD Bryant for their continued support.
Puckett released a statement after accepting McDonald's resignation.
"We are grateful to coach McDonald for his work continuing to build our football program and setting the stage for future opportunities for the Cougar Nation in our new region. Mike has had a great impact on countless athletes and students," Puckett said. "We wish him well in his future endeavors and we thank him for his outstanding leadership here. He will be missed."