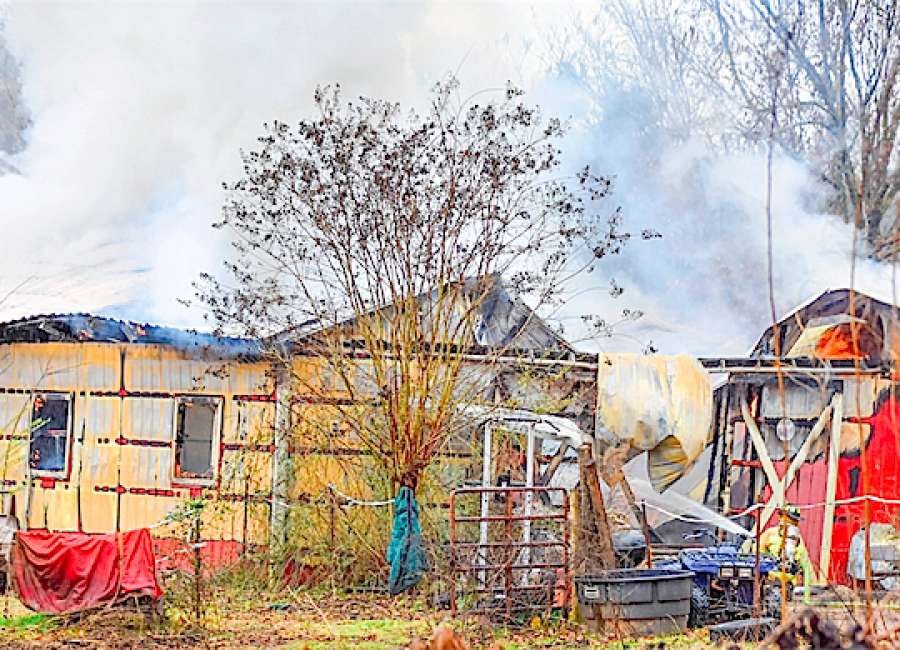 No one was injured after barn with an apartment living area caught fire Friday.

On Friday afternoon, Coweta County Fire Department firefighters were dispatched to the property on 265 Wahoo Overlook Trail, just off Wagers Mill Road, around 2:30 p.m. Crews arrived to a barn that was 80 percent involved in flames.
The owners of the home made the initial call to 911 to report the fire and disclosed their barn was full of animals, according to Shift Commander Bryan Fuller with the Coweta County Fire Department.
The names of the owners have not been released at this time.
The barn was successfully evacuated, and all animals managed to escape the fire without injury, Fuller said.
Because the structure was a significant distance away from a water source, firefighters utilized a tanker shuttle operation from the bottom of the road on Wagers Mill to the residence at the top of Wahoo Overlook.
The structure was declared a total loss. It was determined that the fire was accidental and originated in the chimney flue pipe of their wood stove, according to Fire Inspector Enrico Dean.
****
Clay Neely: clay@newnan.com, @clayneely