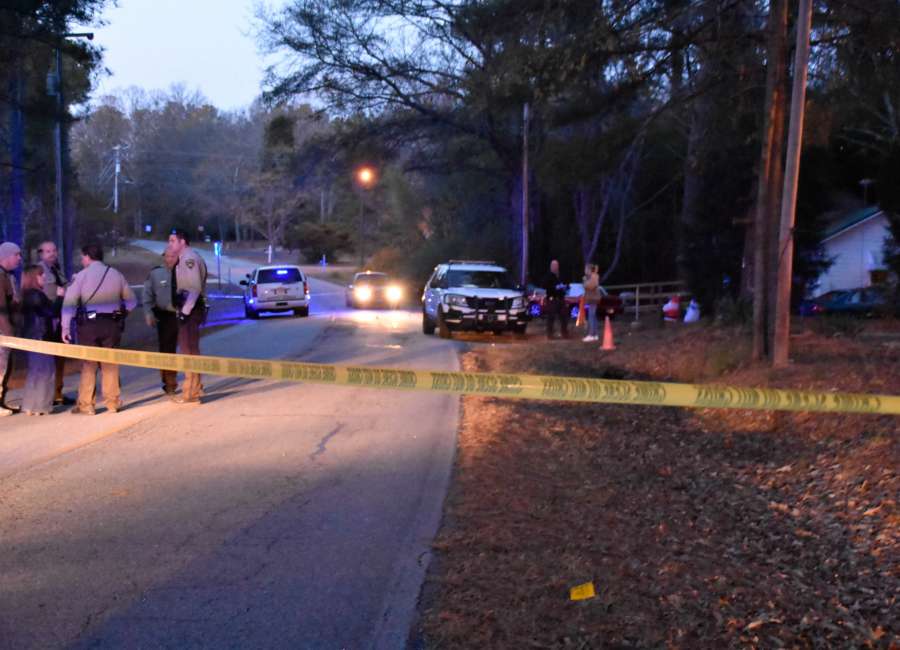 The search for a man suspected of shooting his girlfriend's ex-boyfriend ended peacefully Thursday morning.

After obtaining information about his whereabouts, investigators arrived at the home of his girlfriend, Mary Caldwell on Highway 16 West, where Evan Byrd gave himself up, according to Chief Deputy James Yarbrough with the Coweta County Sheriff's Office.
Byrd has been cooperative with investigators, according to Yarbrough, and helped them locate the gun he allegedly used in the attack on Enoch Simmons on Wednesday.
According to investigators, the incident began after Byrd and Caldwell showed up to Simmons' house on Old Carrollton Road Wednesday afternoon to use the phone.
Caldwell told deputies that because she had "hung out" at Simmons' house the day before, she didn't think there would be a problem.
Inside the house, Simmons allegedly attempted to strike her with his fist before striking Byrd in the face. When Byrd and Caldwell went onto the porch of the house, Simmons came outside and allegedly took another swing at Caldwell, but missed, according to the report.
After leaving the residence, Byrd and Caldwell were walking down the road when Simmons ran after them and allegedly swung at her again. Simmons then pushed Byrd, who then shot Simmons in the upper right chest with a Raven .25 caliber handgun, according to the report.
Caldwell allegedly told investigators she was holding her and Simmons' 2-year-old at the time of the attack. Byrd then fled the scene on foot.
Once the scene was secure, Emergency Medical Services took Simmons to another location where he was airlifted to Grady Memorial Hospital to be treated for injuries. The gunshot nicked a lung, but Simmons is expected to make a full recovery, according to Yarbrough.
Following an all-night manhunt, Byrd was discovered at Caldwell's home on Thursday after investigators received calls from Caldwell regarding his whereabouts and his desire to turn himself in peacefully.
Byrd was charged with aggravated assault with a firearm and was taken to the Coweta County Jail.
****
Clay Neely: clay@newnan.com, @clayneely