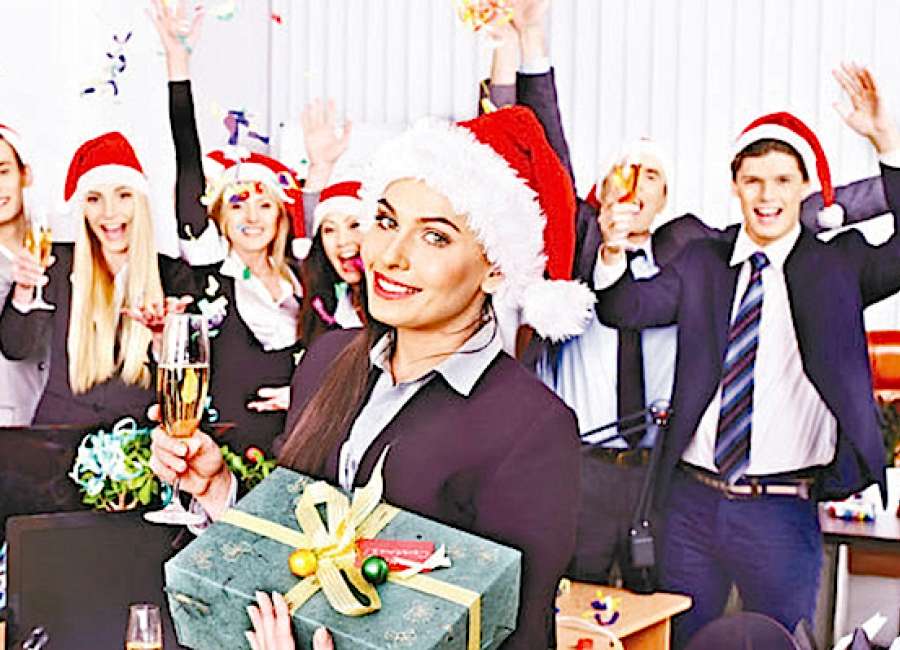 (CareerBuilder) – Gift exchange events in the office can get really inappropriate, really fast – all it takes is one coworker to take the idea of a gag gift one step too far. CareerBuilder's annual holiday survey asked workers across the U.S. to share the most unusual gift they have received from a fellow employee during the holiday season. 
The national survey was conducted online by Harris Poll from Aug. 11 to Sept. 7 and included more than 3,300 employees (of which 3,133 are in the private sector) and 2,379 hiring managers and human resource professionals across industries and company sizes.

Twenty-two percent of workers said they planned to buy holiday gifts for coworkers, and 21 percent planned to buy a gift for the boss, similar to responses from last year.
Of those who plan to buy gifts for their coworkers or bosses, the majority (73 percent) expected to spend no more than $25 on each gift. Another 33 percent said they would cap their spending at $10, and 11 percent expected to spend $5 or less.
Most unusual gifts
Traditional holiday gifts are still office regulars: ornaments, gift cards, books and candy, but some workers may not know where "the line" is when it comes to holiday gift-giving at work. The following are among the most unusual presents workers received from co-workers:
two left-handed gloves
coconut bra
jar of gravy
a fake lottery ticket
a real stuffed duck
toilet paper that looked like money
Post-it notes
dish detergent
a pen holder that looks like a crime scene victim
a comic book of an obscure movie
a handmade ornament for a sports team the recipient had never heard of
a singing chicken
a whip
Employers spreading the holiday cheer
While 46 percent of employers planned to give their employees gifts this year – on par with last year - they also came up with other ways to get into the holiday spirit.
Parties: 69 percent of employers planned on throwing a holiday party for employees this year – up 3 percent from last year.
Bonuses: 54 percent of employers planned to give employees holiday bonuses this year – the same as 2015 – but 15 percent said the bonus would be greater than last year.

Charity: Nearly half of all employers (48 percent) planned to enrich the lives of others outside of the office by making charitable donations, on par with last year.
•••
Secret Santa in Coweta
When it comes to the Christmas season, many workplaces have different ways to commemorate the holidays. This can include a secret Santa tradition, which involves secretly purchasing a single or series or gifts for a person anonymously. The gift-giver is eventually revealed, and there's usually a price limit on how to much spend. 
Pia Berks, local medical billing company owner, said although the company recognizes the holiday season, she wants her employees to focus on family and not spending tons of money on Christmas presents for co-workers. 
"We drew names so each person buys one gift, and each person receives one gift," Berks said in an email response. "We passed around a list with all the names, and everyone writes three to four items they would like in the chosen price range. The givers can be anonymous. I think it it takes a lot of pressure off the employees not to have to buy for everyone."