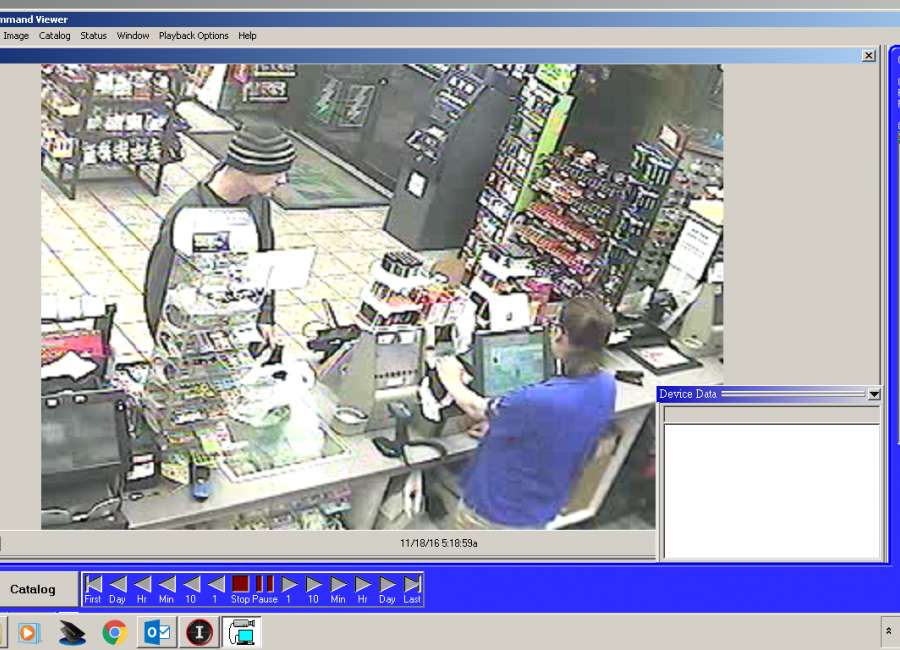 The Senoia Police Department is asking for the public's help in identifying a person of interest related to a vehicle break-in and subsequent credit card fraud.  
The incident occurred in the early morning hours of Friday, November 18, 2016 when a resident in the Springdale subdivision off of Rockaway Road had their vehicle broken into.  
The person of interest got away with a .22 handgun with holster, Stream Light brand flashlight, Costa Del Mar sunglasses and a SunTrust debit card which was used that same morning at the Flashfood's on the corner of Hwy 74 S and Crosstown Drive in Peachtree City.  
The man is described as a slender white male in dark clothing and wearing a knit cap, according to Lt. Jason Ercole with the Senoia Police Department.
If anyone can identify the person of interest, please contact the Senoia Police Department at 770-599-3256, Ext. 107.