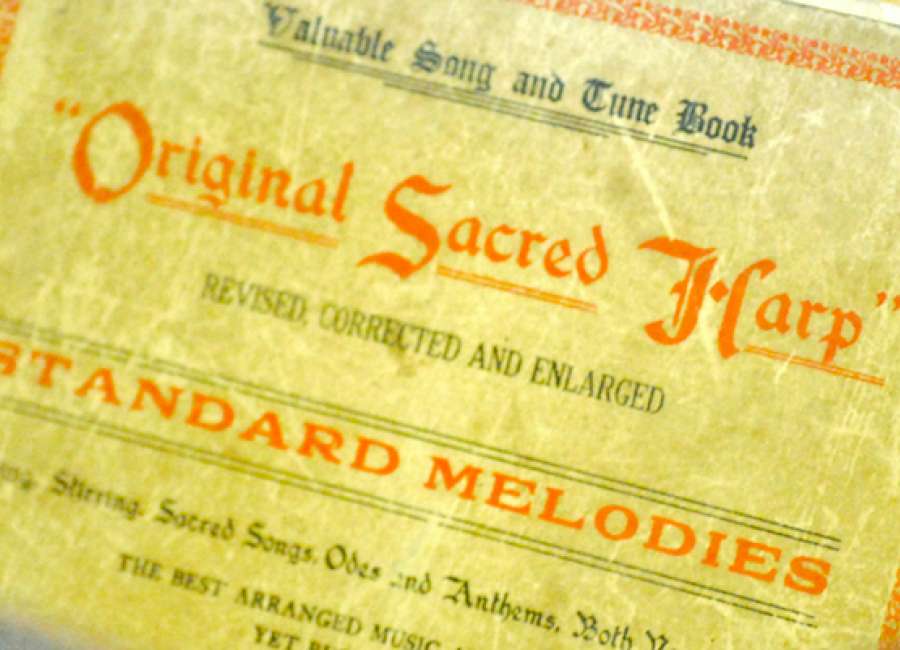 The Sacred Harp tradition uses the only musical instrument created by God Himself – the human voice.

With roots in the 19th century, Sacred Harp was once popular across the South. The tradition faded but is getting new life. For several years, the Brown's Mill Battlefield Association has sponsored a Sacred Harp gathering at the Coweta County.
The four-part acoustic tradition uses "no instrument – except vocal cords, which are the Sacred Harp," said local resident Mark Puckett, an aficionado of the musical style.
"Sacred Harp is a 200-year-old American style of hymn singing," Puckett said. Sometimes called shape-note singing, Sacred Harp singers use shaped notes to read four-part harmonies.
"Singers sing not for performance but for the joy and spiritual fulfillment of singing, as well as for the love of the Sacred Harp singing community," Puckett said. The Sacred Harp songbook most commonly used was composed by B. F. White in 1844.
Each shape has a corresponding syllable. FA is triangle shape. SOL is round. LA is Square, and MI is diamond shape. Those designations give the style yet a third name – Fa Sol La Singing.
The oldest surviving Sacred Harp Singing Convention, The Chattahoochee Convention, was formed at Macedonia Baptist Church on Roscoe Road in 1852. "In its early years, this was a four-day convention going from Thursday until Sunday," Puckett said.
Oliver Bradfield, who lived north of Newnan, was instrumental in the organization of The Chattahoochee Convention. Twin brothers Henry S. Reese and J. P. Reese, residents of Coweta County, were both well-known singers and composers in the area. H.S. Reese was also a Baptist preacher who pastored numerous churches in Coweta and nearby counties.
The Chattahoochee Convention, as well as other similar organizations, struggled to continue during the Civil War when many leading singers were serving in the military.
Sacred Harp singings began taking place at the Coweta County Courthouse soon after it was completed in 1904. That organization was called the Coweta County Singing Association.
"Around 1915, a fund was started to purchase new Sacred Harp songbooks, and a large wooden trunk was purchased to store the books," Puckett said. Those books remained in the courthouse until the mid-1970s.
The Coweta County Singing Association held its last meeting in 1975 at Mt. Gilead Primitive Baptist Church, which was in Madras. The building no longer stands.
The Brown's Mill Battlefield Association revived Sacred Harp in Coweta in 2014, and an event has been held yearly since then. The most recent one, in October, included an old-fashioned covered dish dinner.