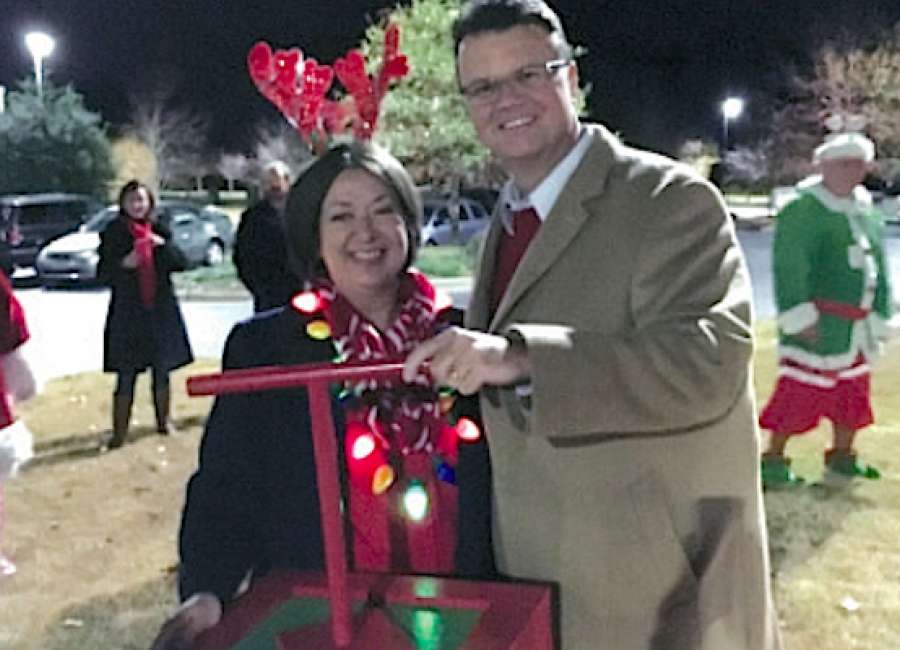 Piedmont Newnan Hospital kicked off the holiday with the hospital's second Starry Night Celebration. More than 1,000 community members attended the event, which included the lighting of the facility's rooftop star.
The Piedmont star is a large, lighted ornament that adorns the roof of the building, located on 745 Poplar Road in Newnan. It was donated by the Piedmont Newnan Auxiliary in 2015 and was lit for the first time amidst a celebration last year. By popular demand, Piedmont officials decided to make the event an annual celebration.
The festivities took place Dec. 1 and included special appearances from Santa Claus, Mrs. Claus, and Spiderman, as well as Elsa, Anna and Kristoff from the Disney movie, "Frozen." Cinderella and Prince Charming also made an appearance and children's activities like train rides, carousel rides, and photos with Santa were enjoyed by guests.
The local event was concluded with the lighting of the Piedmont Star, which will remain lit throughout the holiday season.