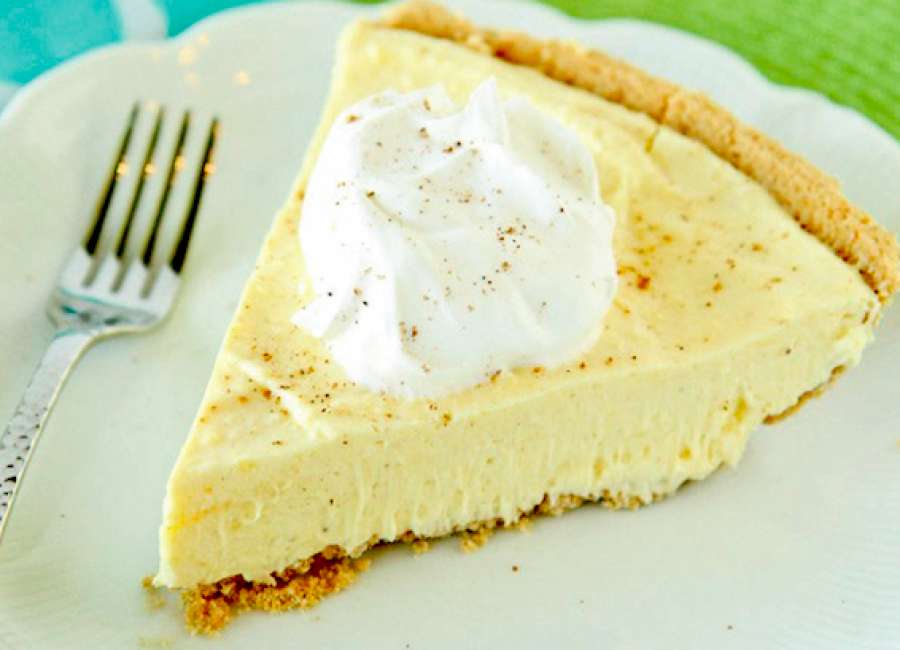 – By Barbara Wetherington

I love everything about cooking for the holidays. No matter what you make, it tastes so good. 
Maybe it's because we are making memories. Last time we made lovely cakes with shortcuts. This time we are doing the same thing with pies. There are so many wonderful holiday recipes that it is always hard to choose which ones to share with you. 
Everyone makes pecan pies during Christmas, so you won't find a pecan pie in this bunch. You will, however, find old recipes and fairly new recipes. You will love them all because every single one of them is easy and you can quickly get back to that job of wrapping last-minute gifts.
Jo's Lemon Icebox Pie
I don't know when this recipe was invented but Jim's Mom is in her 90s and she made this for him forever. He used to ask for it for his birthday - and he always got it. It's his favorite.
1 1/2 cups of Nilla Wafers, crushed (about 50 cookies)
1/2 cup of butter
3 lemons, juiced
1 can (14 ounces) of sweetened condensed milk (NOT evaporated milk - you will notice that I always say that because so many people make the mistake of using evaporated milk and you will have a mess on your hands)
3 eggs (I'm kinda picky about using pasteurized eggs for icebox pies - let's don't take any chances with salmonella - better safe than sorry)
4 tablespoons of sugar
Before we make the crust, let me tell you that it is perfectly fine to use a Nilla Vanilla Wafer crust found with the graham cracker ones and take that great shortcut. The taste is exactly the same and saves you some time. I don't do it because then Jim will say "it doesn't look like my Mom's pie" (which seems to have EVERYTHING to do with the pie plate).
1.Crush Nilla Wafers using your food processor or by placing the cookies in a zippie bag and using a rolling pin. Combine the cookie crumbs with 1 stick of melted butter and press them into the bottom and up the sides of your pie dish.
2. Separate your eggs, with whites in one bowl and yolks in another.
3. Combine the egg yolks, lemon juice, and sweetened condensed milk in a bowl. Pour into your crust.
4. Beat the egg whites until white and frothy. Add the sugar and continue beating until soft peaks form (the peaks will bend). Spread the meringue on top of the filling, making sure to cover the entire pie and seal the meringue to the crust.
5. Bake at 325 degrees (preheated) for 15 minutes.
If you are not trying to cook like your mother-in-law, then you can simply use cool whip on top and save some more time. That's where pasteurized eggs come in handy.
Hershey Bar Pie
Another recipe that seems to have been around forever - and who doesn't LOVE chocolate pie?
4 Hershey's Milk Chocolate or Milk Chocolate with Almonds Bars (regular-size candy bars - 1.45-ounces each)
2/3 cup of milk
20 large marshmallows
12-ounce tub of cool whip, divided
1 graham cracker pie crust
1. Pour milk into a medium-sized pan and warm over low heat. Add broken up chocolate bars and stir until they are melted.
2. Add marshmallows to the chocolate mixture and stir until the marshmallows are melted.
3. Remove from heat and allow to cool to room temperature. Once cool, stir in about 1 cup of the cool whip and whisk it well.
4. Pour into the pie crust and refrigerate overnight. Top with remaining cool whip before you serve it.
It won't last but a few minutes!
Eggnog Pie
I just started making this a couple of years ago. I don't care much for eggnog, but this pie is delicious.
By all means, feel free to keep those frozen deep-dish pie crusts in your freezer or those boxes of ready-made refrigerator pie crusts in your refrigerator. They make life easy and they taste as good as my homemade ones.
1 prepared pie crust
1 cup cold heavy whipping cream
1 box (3.4 ounces) vanilla instant pudding (sugar-free works just fine, too, they are 1.5-ounces)
2 cups of eggnog
1 tablespoon of powdered sugar
A little nutmeg to sprinkle on top if you like it
1. Bake your pie crust according to package directions. Cool before making filling.
2. Place cold whipping cream in the bowl of your electric mixer and use the whisk attachment to beat until stiff peaks form. (This is where cool whip will come in handy if you prefer. I have a stand mixer that makes incredible whipped cream but I didn't always have it when I was starting out. Cool whip is FINE!)
3. Pour pudding mix and eggnog in a mixing bowl and whisk until no lumps remain. Fold in 1 cup of the whipped cream and pour into your cooled crust.
4. Fold powdered sugar (you don't need this if you are using cool whip) into the remaining whipped cream and spread on top of the pie. Sprinkle with nutmeg if you like.
The Easiest Coconut Cream Pie
2 packages (3.4-ounces each) vanilla instant pudding
2 cups of cold milk (fat free or low fat is fine)
16 ounces of cool whip, divided
1 cup of flaked coconut, divided
1 graham cracker crumb crust
Beat pudding mixes and milk in a mixing bowl with a whisk for about 2 minutes. Stir in half of the cool whip and 3/4 of the coconut. Pour into the crust and refrigerate about 4 hours until firm.
Heat the oven to 350 degrees and spread the remaining coconut onto the bottom of a shallow pan. Bake for 7 to 10 minutes, stirring frequently, until it is lightly browned. Voila - toasted coconut.
Top pie with remaining cool whip and sprinkle with toasted coconut.
I hope these recipes make this crazy busy season a little easier for you to plan with your family.
With love, from our home to yours.