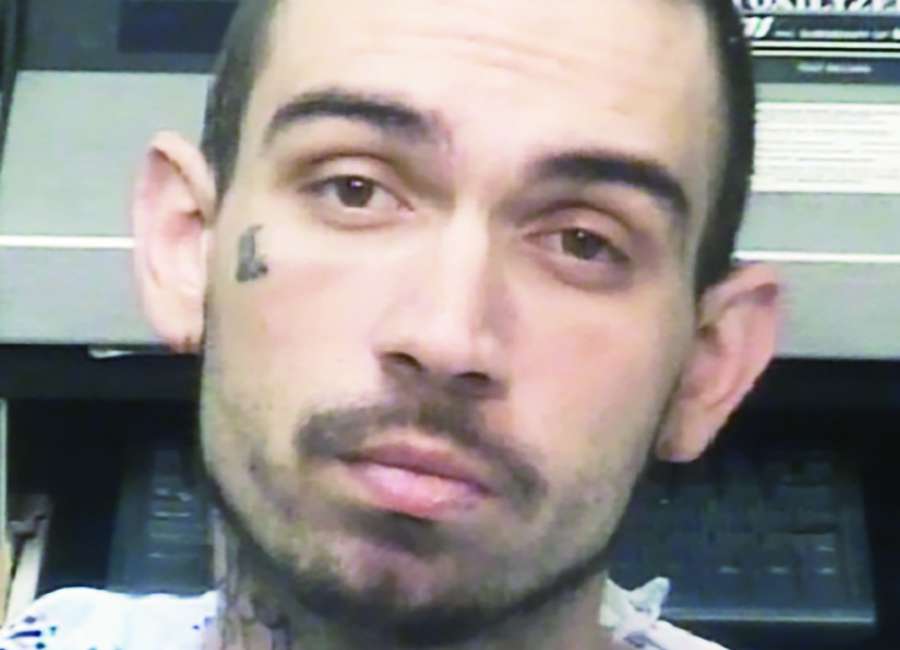 The second man accused of firing at police during a high-speed chase is now heading to prison.

On Thursday afternoon, Judge Emory Palmer sentenced Stephen Matthew Horsley to serve 18 years in prison and another seven years of probation after accepting a guilty plea in which a defendant does not have a sentence agreed upon beforehand and leaves his fate in the hands of a judge. 
Horsley, 31, pleaded guilty to aggravated assault on a police officer, fleeing and attempting to elude police, possession of a firearm during the commission of a felony, possession of a firearm by a convicted felon, and possession of methamphetamine, according to Assistant District Attorney Kevin McMurry.
On Nov. 17, 2015, Horsley and Matthew James Rogers were riding with a 14-year-old female runaway when deputies attempted to pull the car over, according to Chief Deputy James Yarbrough. 
The driver refused to stop, and a high-speed chase ensued down Martin Mill Road, onto Highway 27, and then back onto Hwy. 16 East.
Authorities said the two men began shooting at police from the car as they passed a 9mm pistol back and forth. Speeds reached over 100 mph as the pursuit continued onto Old Hwy. 16 and Hwy. 154.
The suspects then turned onto Michael's Crossing and abandoned the car on Halo Trace, where the three fled on foot. A perimeter was set up by members of the Coweta County Sheriff's Office, the Newnan Police Department, the Senoia Police Department, and the Georgia State Patrol, along with the help of a K-9 team.
Authorities quickly captured an injured Horsley, who was allegedly found crawling in a ditch.
Rogers and the girl made their way to the Church Of Jesus Christ Of Latter Day Saints at 157 Bob Smith Road where a program was being held involving more than 100 adults and children, Yarbrough said.
As soon as the suspects entered the building, church staff, sensing something was amiss, immediately escorted them to another room. Police evacuated the building, and members of the church huddled behind police cars in the church parking lot.
Rogers refused repeated orders to drop his weapon, so Cpl. Floyd Boswell fired his shotgun at Rogers, striking him in the chest, according to Yarbrough. The girl was tasered for failing to comply with commands to get on the ground. 
No one at the church was harmed during the standoff.
****
Clay Neely: clay@newnan.com, @clayneely