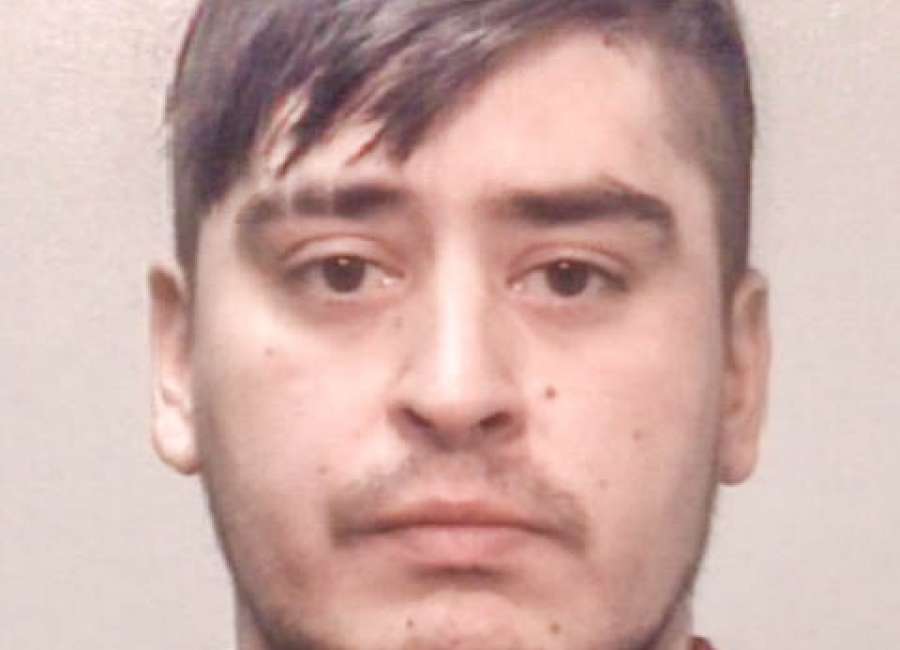 A man accused of impersonating an undercover drug agent was arrested after allegedly stealing from a convenience store.
Jose Alfredo Rodriguez, 31, faces charges of impersonating a police officer, obstruction of officers and theft by shoplifting.
Just before midnight Tuesday, Newnan Police responded to the Lakeside Shell Station at 1215 Bullsboro Drive to meet with the store's owner, who showed video surveillance of a man allegedly stealing a bottle of "blunt spray" air freshener and a bottle of beer located near the counter, according to the police report.
The suspect told an employee of the store that he was an agent with the "drug task force" and was in the area for an undercover cocaine sting, according to the report. When the employee asked to see his identification, the man allegedly said that undercover agents don't carry identification and instead showed him a holstered gun.
The suspect then allegedly told the clerk that he was looking for a man who matched his description.
While the employee spoke with the suspect, the owner reviewed video surveillance footage which showed the suspect take a can of Steel Reserve beer out of the cooler and place it in his pocket, according to the report.
When the owner confronted him about the beer, the man allegedly said he purchased it from another store. He then fled the scene, according to the report.
Around 12:30 a.m. Wednesday, police were called to the Quality Inn on Lakeside Way after a man matching the suspect's description allegedly told the clerk he was an undercover police officer who needed two rooms on the second floor.
When the clerk asked for his identification, the man allegedly lifted up his jacket to show her a firearm and stated he was an undercover officer looking for someone who had escaped from jail. After the clerk reiterated he needed to show ID and pay for the room, the man left the motel.
When police located Rodriguez, who fit the description of the suspect, walking down Bullsboro Drive, Rodriguez allegedly threw his firearm into the woods and was taken into custody. He refused to give his name to police, and told them "I am whoever you want me to be," according to the report.
Rodriguez allegedly told police he had ingested cocaine and was taken to Piedmont Newnan to be evaluated. From his wallet, police recovered the driver's license and debit card of another individual from Alabama. Inside the suspect's backpack, police allegedly found an ID card for a Yamaha employee.
Police recovered the firearm, which was identified as a BB gun.
****
Clay Neely: clay@newnan.com, @clayneely