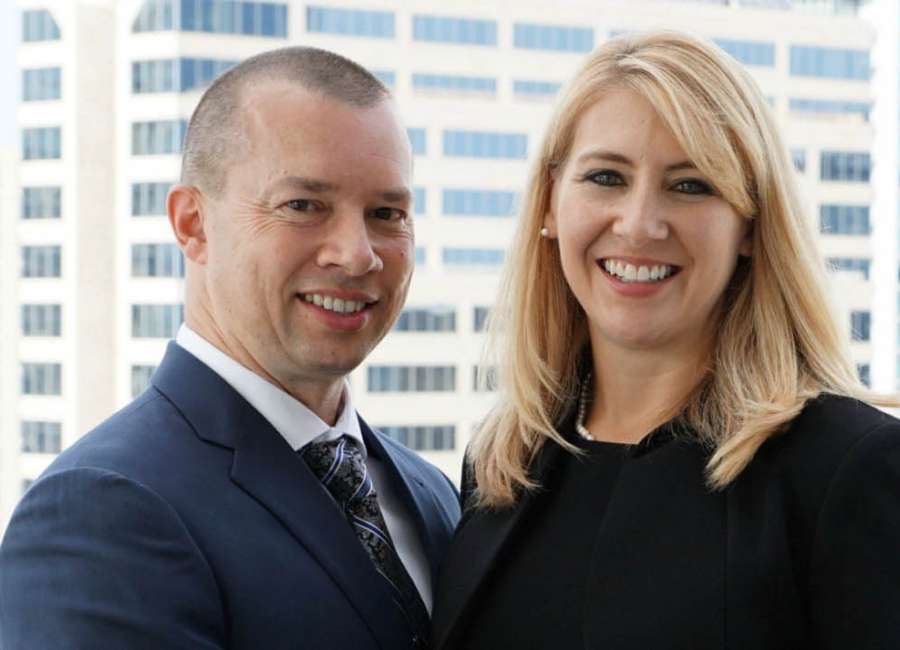 It's no secret that soft skills are important and undergird leadership skills, but the concept is still often overlooked, according to Mack and Ria Story, owners of Top Story Leadership.
The couple specialize in teaching and improving personal and professional leadership skills. Originally from Alabama, they have worked with many companies, including Chick-fil-A. Ria Story worked in health care, while Mack Story worked in manufacturing. Collectively, they have published 15 books. 
Speaking to the Newnan Rotary Club on Dec. 2, Ria Story recounted an experience of one of their mentors who can't resist fresh Krispy Kreme Donuts.
"If he's driving past Krispy Kreme and the light's on, he says, 'It's God's will,'" she said. "One day the sign isn't on. It was Friday, and he said, 'I need a doughnut.'"
Despite the "Hot" sign not being illuminated outside, he went in and noticed the donuts were, in fact, hot and fresh from the fryer.
He asked the Krispy Kreme employee to turn the light on, but she refused. The employee told him she'd figured out a long time ago that if the sign is on, people come in to buy donuts and she gets backed up and has to work harder.
"This happens with us, too," Ria Story said. "We don't turn our own light on because it takes a little extra energy or effort sometimes when we have to do something extra."
Mack Story said soft skills are exemplified by a person's behavior.
"'Soft skills' is another word for character," he said. "We all are here to make a bigger difference. We can all do small things to make a bigger difference, but first you must know who you are, where you are, who you want to become and where you want to go."
The leadership trainers also said that soft skills are hard to measure.
"Many companies hire someone because of what they know, but how many people get fired because of who they are?" Ria Story said. "You can train them how to do something, motivate and inspire them, help them grow, but you can't teach character."
The couple encouraged all attendees to continue to develop as leaders. 
In addition to the the Story's presentation, two new members were inducted into the Rotary: Walter Jones with The Newnan Times-Herald and Neil Pike with The Heritage School.
Cutlines
Mack Story, left, and Ria Story.
Rotary Club members listen to Mack and Ria Story with Top Story Leadership speak about developing leaders and soft skills in the workplace Dec. 2. 
Left to right are Steve Mader and Kristin Skelly, who sponsored Neil Pike and Walter Jones during their induction into the Rotary Club on Dec. 2.