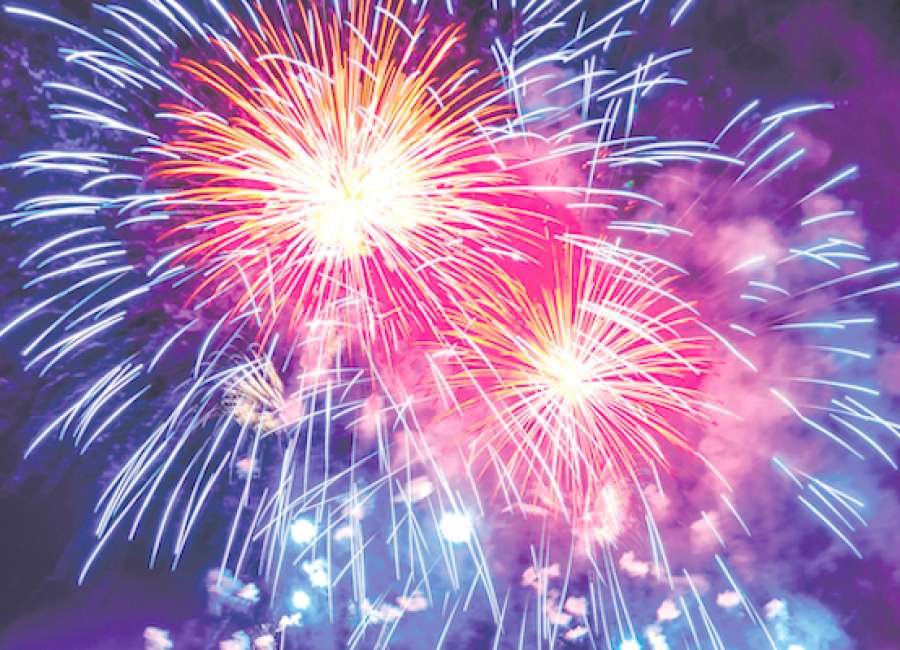 The drought-related ban on fireworks has been lifted, so Cowetans are free to celebrate their New Year's Eve with exuberant pyrotechnic displays. 
Georgia Gov. Nathan Deal had banned the use of fireworks in the state because of extremely dry conditions. The ban went in place Nov. 14 and was lifted last week, thanks to several days of rainfall. 
According to Deal's executive order, "the insurance and safety fire commissioner has determined that increased precipitation in recent weeks has diminished the threat posed by consumer fireworks and has requested that the prohibition against the ignition of consumer fireworks be lifted."
Consumer or "aerial" fireworks – the kind you used to have to drive to other states to buy and then bring back home – are now legal in Georgia as of July 2015. 
The state's law allowing the fireworks came with some restrictions, particularly on the times that the fireworks can be shot off. 
Most nights, the cutoff time is 9 p.m. But for New Year's Eve, you can shoot fireworks until 1 a.m. Jan. 1. On July 4, it's midnight. 
Those times are new for 2016. When the law was first passed, fireworks could be shot until midnight any night of the year, and until 2 a.m. for July 4 and New Year's. 
But the Georgia legislature reined that in the very next legislative session following numerous constituent complaints of disturbed sleep. 
There are several fireworks tents and stands currently in Coweta County. 
Under state law, you must be 18 years old to purchase fireworks, and at least 16 to possess them. 
Coweta Fire Marshal Blaine Shirley urges caution when using fireworks. 
"The use and misuse of fireworks can cause serious injuries and even death," Shirley said. "The fire marshal's office wishes everyone a safe and enjoyable holiday. Please use caution when using consumer fireworks because one bad decision can change someone's life forever."
Shirley offered several safety tips: read and follow all directions and warnings prior to use; keep spectators at a safe distance; if people are drinking, have a designated sober person to operate the fireworks; ignite only one firework at a time and never approach or reignite a firework that doesn't ignite the first time; have a water source handy at all times; only use fireworks outside, on a flat, level, fire-resistant surface; wear safety glasses and never place any part of your body over ignited fireworks; and don't give fireworks to children. 
Sparklers can seem benign but account for 79 percent of fireworks-related injuries to children under 5 years old, according to April Lentini with Georgia.gov. Sparklers can burn as hot as 2,000 degrees. 
The younger you are, the more likely you are to be injured by fireworks, Lentini said. The risk of injury is highest for the 0- to 4-year-old group, followed by children 10 to 14. 
When you're done shooting the fireworks, Shirley said it is recommended to allow them to stand for at least 20 minutes, then submerge them in water, drain, and place in a plastic bag before disposing of them outside in a covered trash can. 
In November, Georgians voted overwhelmingly to approve constitutional Amendment 4, which dedicates revenue from the existing 5 percent sales tax on fireworks. Fifty-five percent of the tax revenue goes to the Georgia Trauma Care Network Commission. Forty percent goes to Georgia Firefighter Standards and Training Council to fund a grant program for improving the equipment and training of Georgia firefighters. The remaining 5 percent will be distributed to local governments to be used for public safety purposes.