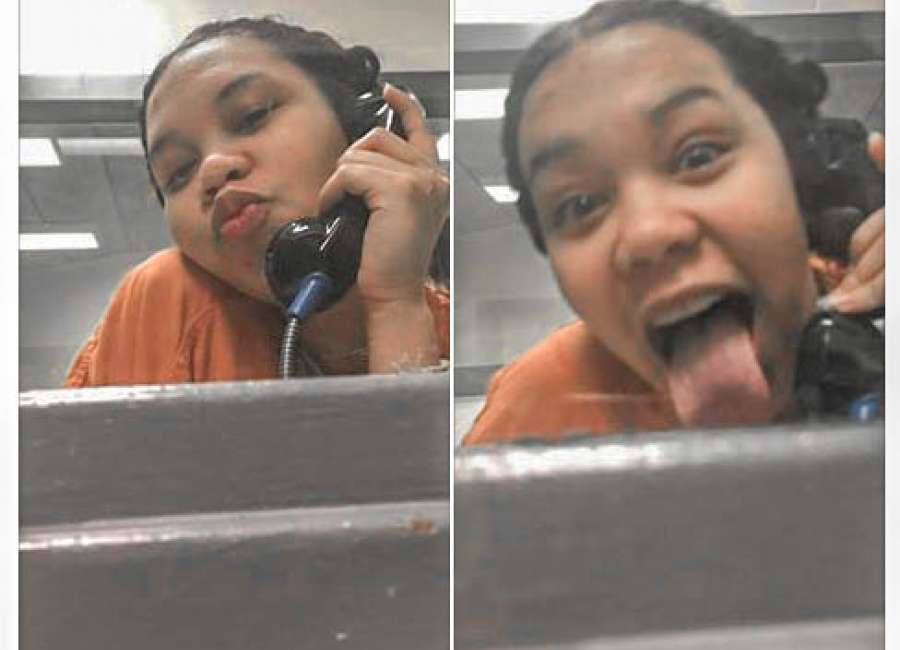 A bond hearing for a Newnan teenager facing felony murder charges has been set for Wednesday.
Mina Christine Ellery, 18, is scheduled to appear before Judge Bill Hamrick in Meriwether County Superior Court, according to a court schedule.
Ellery is one of five suspects charged in the Aug. 4 attack of Dorothy Reed Dow, an 83-year-old Lone Oak woman who died as a result of injuries sustained in a violent home invasion.
Ellery is currently charged with felony murder, aggravated assault, aggravated battery, armed robbery, first-degree criminal attempt arson, first-degree burglary, home invasion, financial transaction card theft, financial identity fraud, and battery.
Since her arrest in August, Ellery has remained at the Meriwether County Jail, and recently released photos show her in good spirits.
The photos, allegedly taken from a cell phone during a visitation, were posted on Facebook on Dec. 3, but not on her personal account. The photos are a direct violation of jail policy, according to Sheriff Chuck Smith who said the Meriwether County Sheriff's Office are currently investigating the incident.
The photos were taken in a secured visitation area where no contact is allowed between inmates and visitors, according to Smith. The possession of a cellular phone by a visitor is technically allowed on the jail property, but not inside the visitation area.
"We have procedures in place that prohibit the use of cellular or telecommunication devices during visitation," he said. "In an instance like this, the inmate faces the possibility of having her visitation revoked along with further disciplinary sanctions."
****
Clay Neely: clay@newnan.com, @clayneely