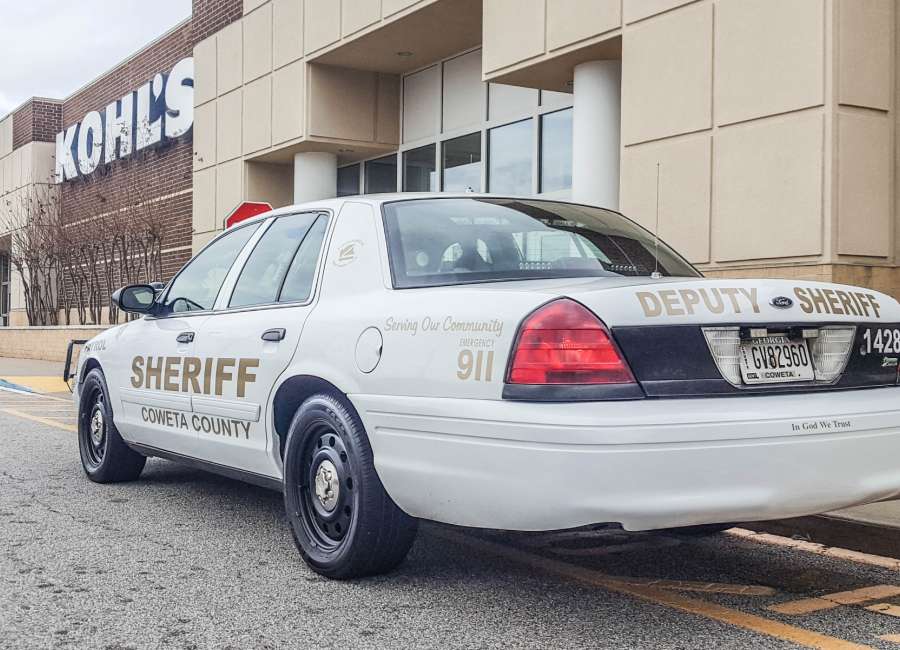 Investigators are continuing their search for two men suspected of stealing thousands of dollars' worth of jewelry from a local department store.
Video footage taken from the incident showed a man breaking the glass front door of  Kohl's department store with a sledgehammer, smashing multiple jewelry cases and then loading the items into a 55-gallon drum, according to Sgt. Jason Fetner with the Coweta County Sheriff's Office.
The incident occurred on Christmas morning around 5:15. Upon their arrival, deputies noticed the glass was broken out of the door at the southern entrance of the store. After securing the scene, investigators saw the smashed jewelry cases and jewelry was missing, according to Fetner.
While meeting with the security representative for the store, investigators were able to review video surveillance footage that showed a four-door, white Honda Accord backing up to the glass entrance before a man got out of the car with a sledgehammer and smashed his way inside.
After loading the items into the drum, the two men then carried it out the back of the store where the car had parked and loaded the goods into the car's trunk before leaving the scene, according to Fetner. The footage showed the two men, wearing hooded sweatshirts and facial coverings, were in the store for about three minutes.
While an approximate amount of jewelry was not available, Fetner estimated the value of missing merchandise to be worth at least several thousand dollars. Security footage of the incident has not been made public at this time.  
****
Clay Neely: clay@newnan.com, @clayneely