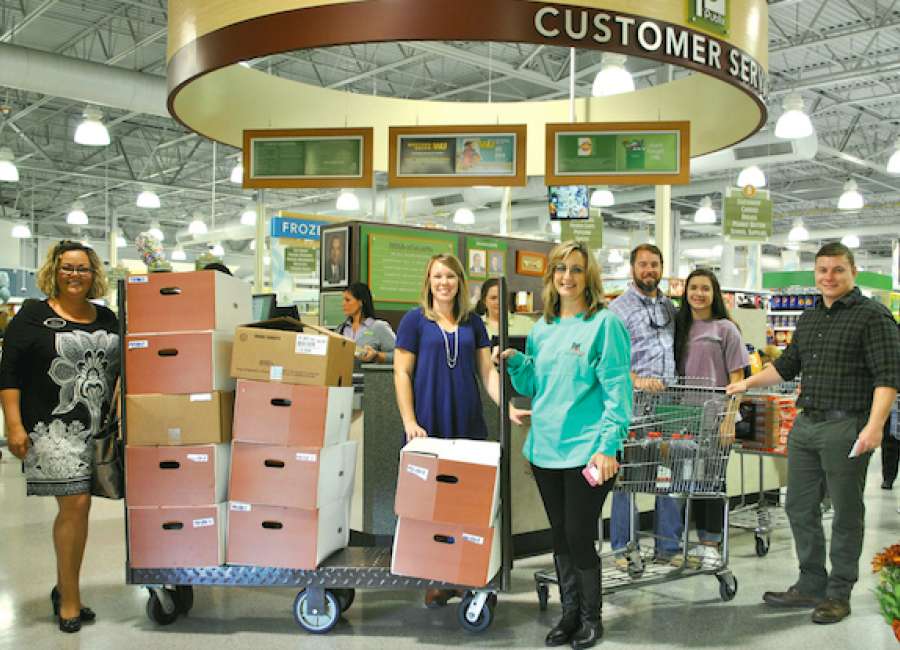 Bells jingle in more than one way in the retail world this time of year.

Many retail businesses count on sales during the weeks leading up to Christmas for a major portion of their sales. According to Statista, an online statistics portal, the retail industry in the United States generated more than $3 trillion in sales during the holiday period in 2013.
Those sales represented approximately 19.2 percent of all retails sales in the country that year. 
Since 2000, retail sales at Christmas have grown by at least 2 percent annually – sometimes as much as 6.8 percent – except for two years at the height of the economic recession.
Locally, businesses do lots of things to bring in sales during the holidays. Ashley Park welcomed Santa Claus with holiday style on Nov. 19 and has a variety of events leading up to Christmas Day.
"It's nice to see the community come out and support the holidays together," said Mark Curran with Bayr Properties, which manages Ashley Park. "It's such a great thing to see. Everyone is so happy."
Photos with Santa are set for today and from Dec. 9-11, 16-18 and 21-23 – all from noon- 6 p.m. On Dec. 9-11 and 21-23, Crossroads Church will offer free gift wrapping during the same hours at Ashley Park.
A storytime with Santa at Barnes & Noble is Saturday at 11 a.m.
Main Street Newnan sponsored Plaid Friday on the day after Thanksgiving to get some Black Friday bargain hunters to come downtown and shop with hometown entrepreneurs. A similar event, the Sip-n-Shop, was held in Hogansville's historic downtown.
The Thanksgiving-to-Christmas period, however, is also a time when business people think about giving back. Ashley Park is holding its Holiday Help a Vet clothing food drive, which ends today.
The local Cracker Barrel provided meals to Coweta County Sheriff's Office personnel working on Thanksgiving Day. Bob Chanady, district manager with the restaurant chain, presented the meal for 12 officers.
"Cracker Barrel believes in giving back to the community, and this year, they arranged for each store to give these meals to public service groups in their own communities," Chanady said. Each store chose which public service group would receive the meals, and managers at the Newnan location chose the sheriff's office.
"We appreciate our law enforcement officers so much," said Nathan Baker, general manager of the Newnan location. "We know they have to work right through Thanksgiving, just like us, so we wanted to show our appreciation and hopefully made their holiday a little better."
The season also inspired three Newnan businessmen to join forces to help 15 families. Shane Loftin with Shane's Pest Solutions, Tim Stout of Keller Williams and Chris Wilson of CM Marketing Solutions put together what they are calling the Big Coweta Giveback.
"We, as small-business owners, rely on the community to take care of us, so we have to take care of them as well, especially through the holidays," Stout said. The three purchased pre-made meals and delivered them on Thanksgiving Day.
"We teamed up to help as many families as we can," said Stout. 
Working with several other local businesses, they were able to make monetary donations to each family as well.
"Hopefully next year we can double these efforts," said Cheryl Morgan, who helped. "We didn't expect even this many, but we are so glad we were able to help all these families in this season."