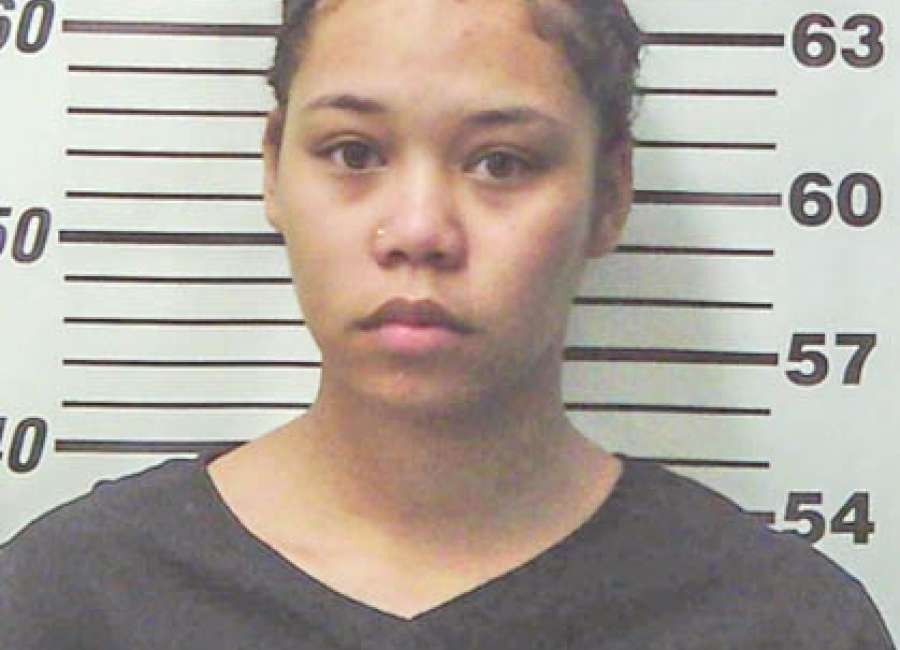 A suspect in the murder of a Lone Oak senior learned Wednesday she can be released until her trial if she posts $1 million bail.

Mina Christine Ellery, 18, appeared before Judge Bill Hamrick in Meriwether County Superior Court on Wednesday afternoon. She is one of five suspects charged in the Aug. 2 attack of Dorothy Reed Dow, an 83-year-old Lone Oak woman who died as a result of injuries sustained in a violent home invasion.
After breaking her arms and fingers, Dow's attackers set her afire. She used a jug of water to put out the fire and then called 911. She battled for nearly a month in the hospital before succumbing to her injuries.
Ellery is currently charged with felony murder, aggravated assault, aggravated battery, armed robbery, first-degree criminal attempted arson, first-degree burglary, home invasion, credit card theft, credit fraud, and battery.
Defense attorney LaZenea Holley petitioned the court for a "reasonable" bail amount based on Ellery's lack of prior criminal behavior.
Holley also addressed the recent photos of Ellery circulating on social media. Taken during a recent visitation meeting, Ellery was captured making several silly faces by a friend.  
Holley emphasized that Ellery was only excited to see a visitor, and that the emotions pictured did not reflect her client's understanding of her circumstances.
"The state has made comments regarding how serious she is taking this," Holley said. "She's only 18, and saying most teenagers aren't mature at this point is an understatement."
"She was raised in the church, said she's been praying for the victim's family and loved ones," the attorney continued. "(Bail) bond motions are not meant to consider the facts of her arrest but only to ensure she will show up in the future. She's facing something no one else could understand."
Holley requested bail of $150,000 along with the possibility of house arrest.
Ellery's stepfather, Joseph Johnson, spoke to the court about the support net his family could provide. He offered to use his Stone Mountain home as a place for her to return once granted bond.
"She has a family who loves her and taught her well," he said. "However, she's made some bad decisions that have led us here. We're here because we love her and want her to be where she needs to be."
Assistant District Attorney Sarah Japour asked for a $1 million bail along with an ankle monitor and house arrest.
"This is the most heinous crime we've ever had in our community," Japour said. "To end 80 years of life in this horrifying manner is much different than any other felony."
In testimony given to the court, Investigator Hugh Howard with the Meriwether County Sheriff's Office revealed a letter written by Ellery to another suspect, Cortavious Deshun Heard, about the pros and cons of fleeing to Canada.
"There were around 20 pros and one con: it's cold," he said. "Based on her own statements, she was involved in pre-planning, the execution and coverup of the home invasion of Mrs Dow."
Howard also cited the shooting death of Ellery's brother in June as a possibility of a very fragile state of mind.
Michael Dimitri Johnson was fatally shot by police after he fired shots at a deputy near the Wells Fargo Bank on Bullsboro Drive.
"Speculating to her frame of mind after a shootout with police and using that against her is not fair," Holley said. "She has been cooperative throughout this investigation and would continue to do so."
Judge Hamrick granted the state's recommendation for the $1 million bail, along with ankle monitor and house arrest. In order to post bail, Ellery or people on her behalf will either have to pledge something of that value or pay a bail bonding company as much as 15 percent, which would be $150,000.
****
Clay Neely: clay@newnan.com, @clayneely