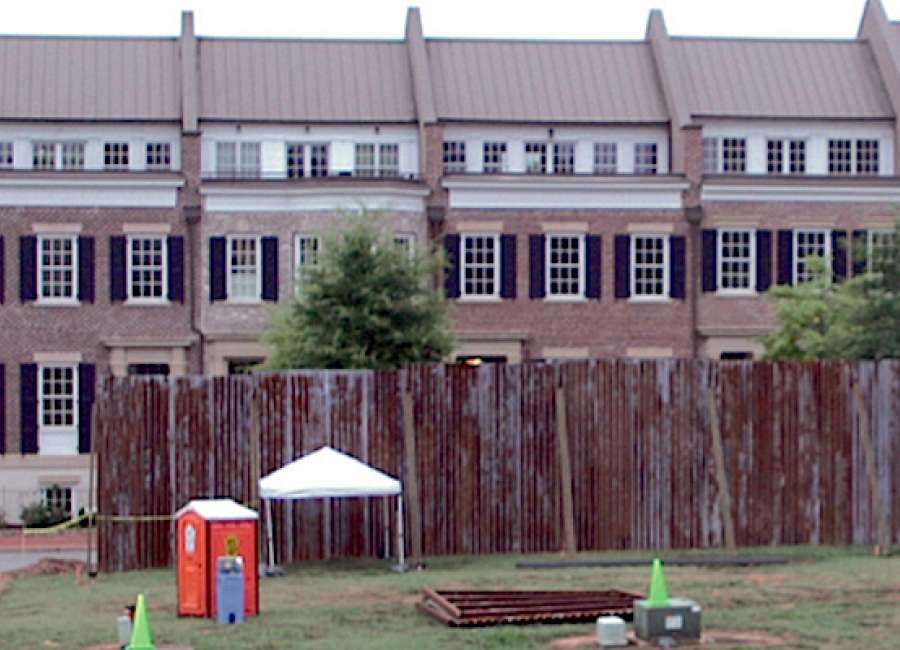 A portion of Senoia will remain a walled city another year for the filming of "The Walking Dead."

Monday night, the Senoia City Council voted to extend the permit for the closure of Morgan Street, which is cut off by the wall and gates that surround the Gin Property development in downtown. The subdivision is a "closed set" for the filming of the zombie drama and stands in for the fictional city of Alexandria.
The wall went up in the summer of 2014, and Monday night's vote was the second extension of the street-closure permit.
The permit lasts through December 2017, though filming for each season is usually finished by Thanksgiving, said Mike Riley, location manager for Stalwart Films.
The council also voted to approve filming for Wednesday on Baggarly Way.
In other meeting business:
• Main Street trash cans will start being emptied over the weekend, under a contract with a cleaning company.
Because city workers are off on the weekends, downtown trash cans weren't emptied between Friday and Monday, and would often be overflowing by Sunday.
Resident Karen Allen had addressed the council about the issue in August.
Interim City Manager Jason Edens said one of the biggest complaints the city receives is about the trash cans and the public restrooms on the weekend.
The trash cans tend to get full by late Saturday or early Sunday, Edens said.
The city contacted Rod and Staff Cleaning Services, which already cleans the bathrooms at the Seavy Street Park and Freeman Sasser Building, about doing weekend cleaning.
The cost will be $300 per month, for cleaning and trash removal Saturday evening or Sunday morning.
• Senoia will be participating it its first ever "Rivers Alive" cleanup event Saturday.
Anyone interested in participating should be at city hall at 9 a.m. The group will then go and clean up a portion of Keg Creek.
Children over 8 years old are welcome if their parents are also participating. All supplies will be provided.
The cleanup is part of the public outreach required as part of the city's stormwater management program. Community Development Director Deena Rima said she is hoping for a good turnout, and to make the cleanup an annual event.
Rivers Alive is a volunteer waterway cleanup held each fall around the state, and is an outreach program of the Georgia Environmental Protection Division. Cleanups don't have to be held on a specific date to be part of Rivers Alive.