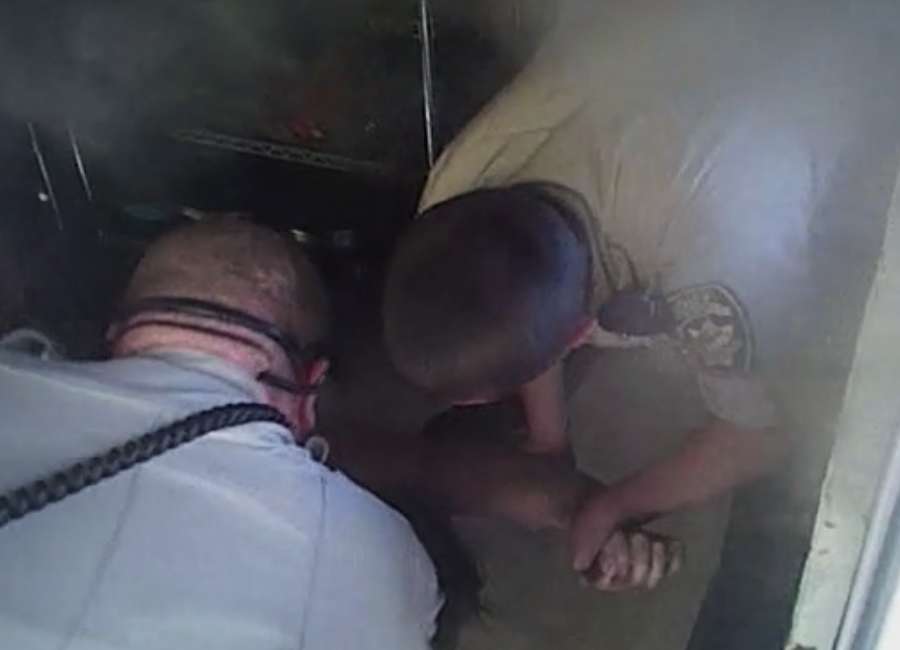 The quick thinking of several first responders possibly saved the life of a Grantville resident.
On Thursday morning, personnel with the Coweta County Fire Department, Sheriff's Office and Grantville Police Department responded to a large house fire on Lagrange Street. 
When crews arrived, they were already aware that the resident inside was wheelchair-bound and unable to leave the burning house, according to Capt. Mark Fenninger with the Coweta County Sheriff's Office.
Despite the dangerous conditions, deputies Trent Hastings, Andy England and Todd Brown entered the burning home, along with firefighter Darrell Neece. 
Inside, deputies reported hearing the victim screaming for help and despite the heavy smoke, the victim was found and was pulled to safety outside the home by the four men.
He was then flown by air to Grady Memorial Hospital to be treated for second and third-degree burns, according to Fenninger.
Hastings and England were transported to Piedmont Newnan Hospital to be treated for smoke inhalation, but were released later that day. 
Firefighters were able to quickly extinguish the fire, and the cause remains under investigation.  
The rescue was an excellent example of all agencies working together for a common goal, according to Capt. Craig Sherrer with the Coweta County Fire Department.  
****
Clay Neely: clay@newnan.com, @clayneely