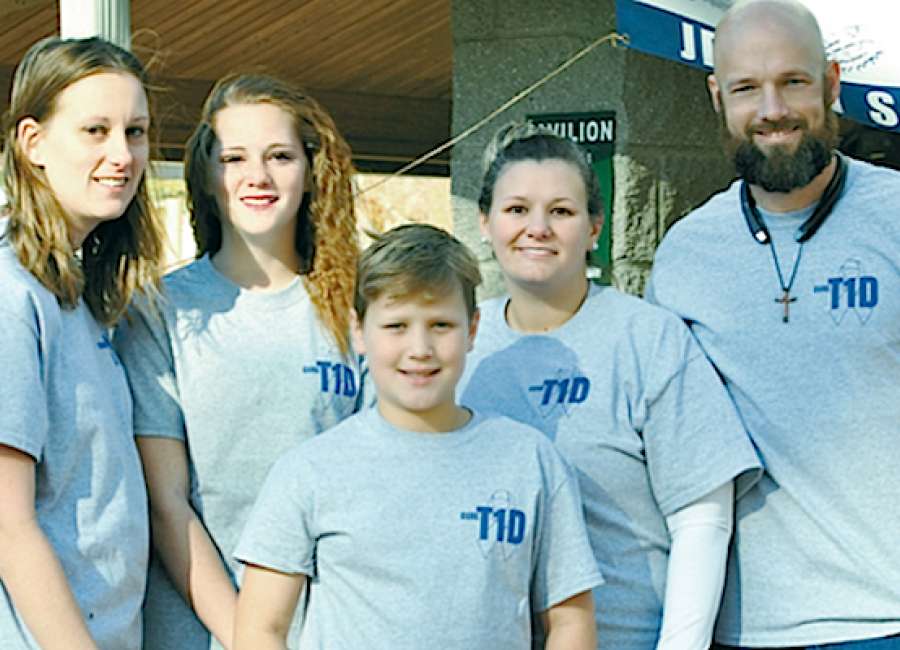 November is National Diabetes Month and several locals gathered recently at nearby Newnan Utilities/ Sewell Mill Park in an effort to raise funds and awareness for Type 1 Diabetes, which is usually diagnosed in children or adolescents. T1D was once known at Juvenile Diabetes.
The bodies of those suffering from T1D are unable to produce insulin, a hormone that the body needs to get glucose from the bloodstream into the cells of the body. Only 5% of people with diabetes have this form of the disease.
Nearly 100 participants registered to participate in the 3K walk. Locals hope the funds will benefit locals families, research and, hopefully, a cure for the condition.
A portion of registration proceeds will benefit the families of Sonny Burkett, 10, and Lexi Boyd, 13. The families, and the two children suffering from the disease are friends and neighbors in the community.
Participants, friends and the two sponsored children gathered following the local walk. From left to right are Laura Boyd, Lexi Boyd, Sonny Burkett, Kimberly Ward and BIlly Ward.