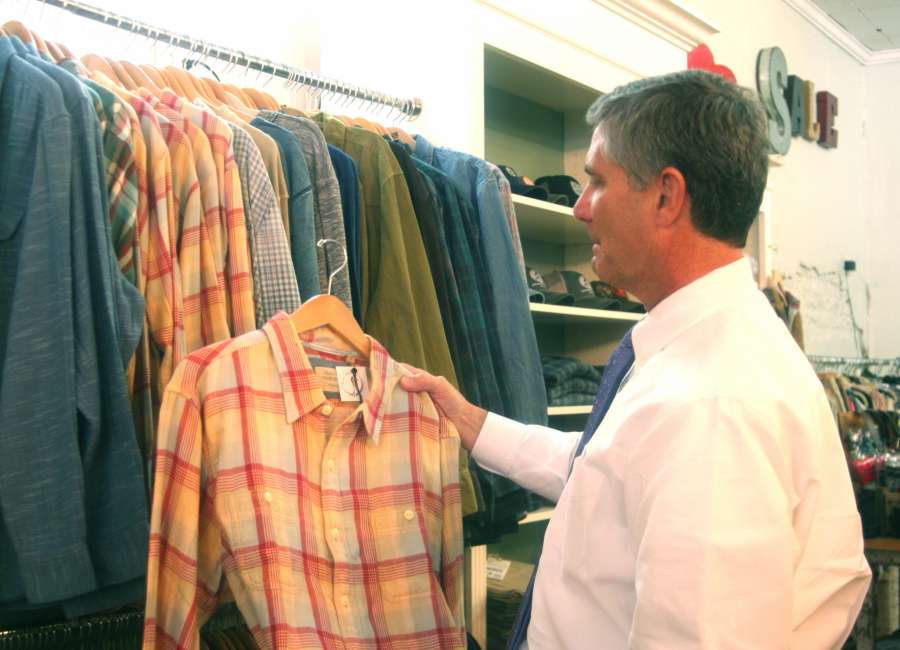 Main Street Newnan is encouraging all shoppers to Shop Local on Saturday, Nov. 26.

Mayor Keith Brady read a proclamation on Tuesday at the Blue Moon Boutique in downtown Newnan proclaiming Saturday, Nov. 26 as "Small Business Saturday" in Newnan. He also cited statistics stating that small businesses employ over 49 percent of all businesses with employees in the United States.
Small Business Saturday takes place the Saturday following Thanksgiving each year. It was founded to encourage consumers across the country to support local small businesses within their hometowns and beyond.
Recalling his time as a small-business owner, Brady said, "I know what it's like to come to work, unlock the door and write the paychecks on Friday. I understand what it's like to be you and I really appreciate it."
"Plaid Friday," Main Street Newnan's alternative to Black Friday will be on Nov. 25 in downtown Newnan. People should wear plaid and expect to save at numerous downtown businesses.